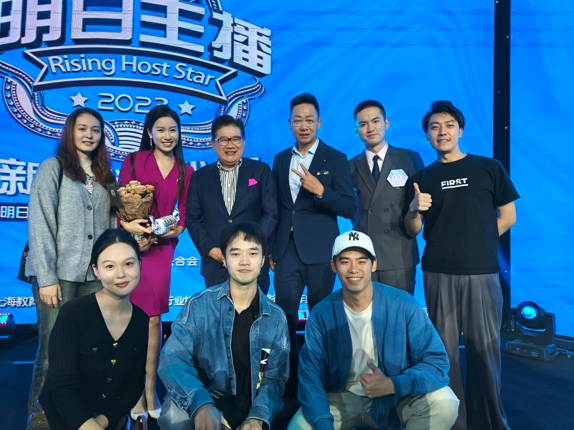 On the afternoon of 31 October, the "Rising Host Star - The Sixth Shanghai University Student New Hosts Competition, co-sponsored by the Shanghai Television Artists Association, the Shanghai Education Television, the Shanghai Network Audiovisual Association and the Shanghai Broadcasting, Film and Television Producers Association under the guidance of the Shanghai Federation of Literary and Art Circles, ended at the "Star Stage" of Shanghai Education Television. Rong Jiahui, a Class of 2022 student of the Shanghai Theatre Academy College of Film majoring in Broadcasting and Hosting Art, won the Gold Award and the "Excellent Short Video Award"; Li Jiacheng, a Class of 2021 student majoring in Broadcasting and Hosting Art, won the Bronze Award; and Liu Yiping, a Class of 2021 student majoring in Broadcasting and Hosting Art, won the "New Host Award".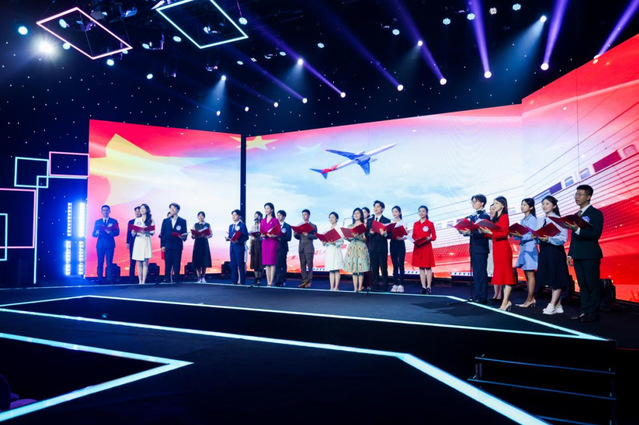 Since its launch in September this year, the competition has attracted the registration and participation of 20 universities in Shanghai, including Fudan University, Tongji University, Shanghai Jiaotong University, East China Normal University, Shanghai Theatre Academy, etc. Both the number of participating universities and the number of the participants have exceeded those of previous competitions. After the preliminary round, 60 contestants from 20 universities entered the semi-final round on 27 October, and finally 24 contestants entered the final round on 31 October.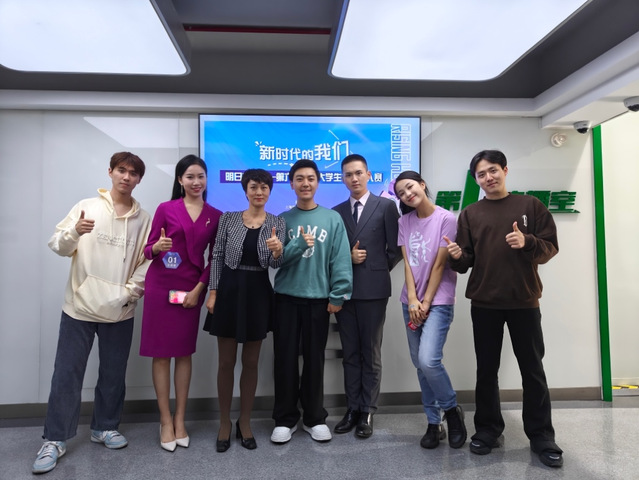 The final round of the competition was divided into the three units of "Upper Hand", "Blind Box" and "Peak Showdown", which tested the contestants' skills in self-prepared works, improvisational expression and keynote speech respectively. In the end, after an intense competition, Rong Jiahui won the Gold Award with a high score of 26.16, while Li Jiacheng won the Bronze Award.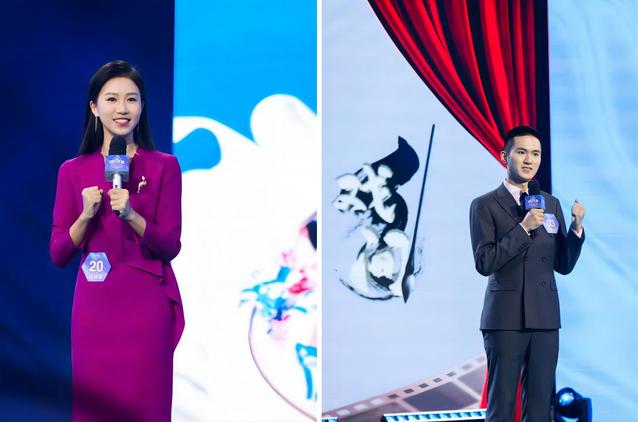 The hosts are not only a group of people who can talk, but also a group of people who are dedicated to their duties and mission, and work hard to tell the China story well. In the future, the students of the Hosting Department will continue to improve their skills, tell the China story well and strive to grow into hosts of the new era who can shoulder the great responsibility of national rejuvenation.