On the morning of 2 November, the book donation ceremony for retired Professor Du Dingyu was held in the Retired Personnel Activities Room of the Foxi Building on the Huashan Road Campus.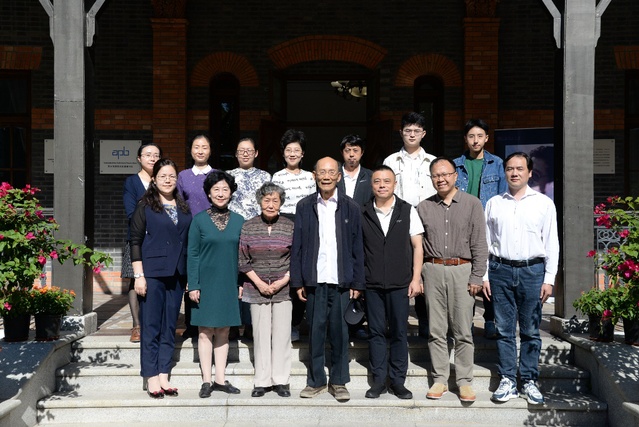 At the donation ceremony, Professor Du Dingyu donated to the STA Library, Archives and Foxi Academy more than 50 books, including "English-Chinese Dictionary of Theatre" that he had edited and authored, "Famous Western Directors on Directing and Acting" that he had edited and translated and "Colour Art" that he had translated, which were in the two categories of theatre and fine arts and were of 10 different kinds. Professor Du also donated a number of valuable books and materials to the STA Archives.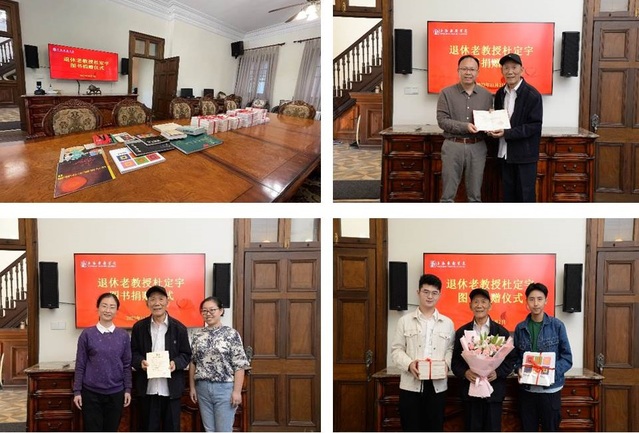 Afterwards, the participants had a discussion and exchange. Professor Du Dingyu recalled his own experience of being born in the countryside, suffering from wars, herding cattle, fleeing from calamity, and finally being admitted to the Shanghai Institute of Foreign Languages through self-study, and being assigned to work at the Shanghai Theatre Academy after graduating in 1961. He said that it was the Party and the People's Government that had raised and educated him from a cattle herder in the countryside to a university teacher, and it was the warm family and good academic atmosphere of the Shanghai Theatre Academy that had nourished him and made him achieve a little academic success. He was particularly grateful to STA and hoped to donate his important works, translations and manuscripts over the years to STA to help it cultivate and train the next generation of theatre and stage design talents and make a modest contribution to the Party and the country. Professor Li Wei, Director of the STA Library, and representatives from the STA Archives presented Professor Du with the donation certificate, and student representatives offered flowers to Professor Du, as a token of respect and gratitude.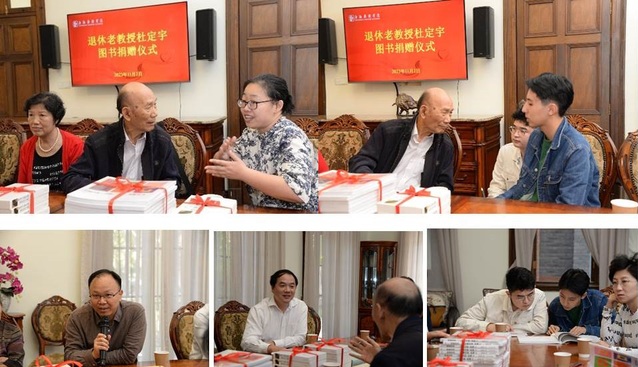 Zhang Weiling, Deputy Party Secretary and Vice-President of STA and Director of the Cares for the Next Generation Working Committee of STA, extended greetings and thanks to Professor Du Dingyu on behalf of the Cares for the Next Generation Working Committee of STA. Professor Li Wei, Director of the Library, Professor Liu Minghou, Vice President of the STA Retired Professors' Association and a student of Professor Du Dingyu, and Professor Dai Ping, former Party Secretary of STA, made remarks during the session. Professor Zhang Zhongnian, a student of Professor Du Dingyu and former Vice-President of STA, who could not attend the meeting for work related reasons, also conveyed his blessings to Professor Du.