On the afternoon of 7 September 2023, the Shanghai Theatre Academy held the middle management meeting at the beginning of the fall semester of the 2023-2024 academic year at the Changlin Road campus. All STA leaders and members of the middle management team attended the meeting, which was chaired by Party Secretary Xie Wei.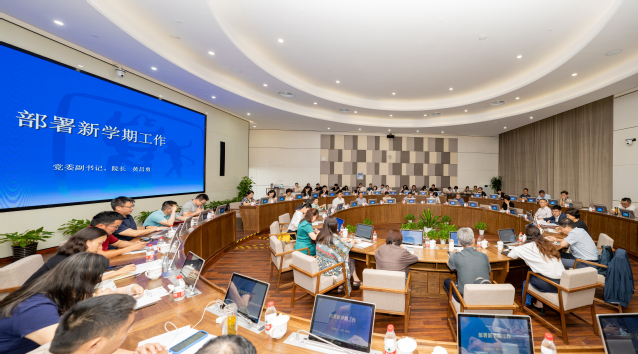 Firstly, Huang Changyong, Deputy Party Secretary and President of STA, deployed the work for the new semester. Huang Changyong made an overall deployment of work on five major aspects, i.e. enrollment, talent cultivation, discipline construction, human resources, and support and assurance, identifying the main tasks and direction of efforts in terms of the work in various aspects in the new semester. STA leaders Hu Min, Zhou Yin'e, Zhang Weiling, Tang Litu and Liu Qing also held exchanges on their respective portfolio responsibilities.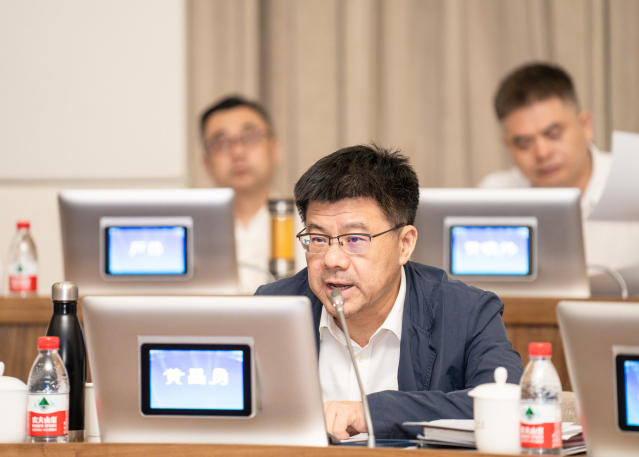 Subsequently, five representatives from functional offices, colleges and departments conducted work exchanges on different themes. Finally, Party Secretary Xie Wei conveyed the spirit of the 2023 Autumn Conference of Party and Administrative Officials in Shanghai-based Universities, and raised work requirements for the new semester.