On the morning of 6 September 2023, the Shanghai Theatre Academy Opening Ceremony 2023 was held at the Huashan Road campus. STA leaders, department heads, teacher representatives and all new students of 2023 gathered at the ceremony site.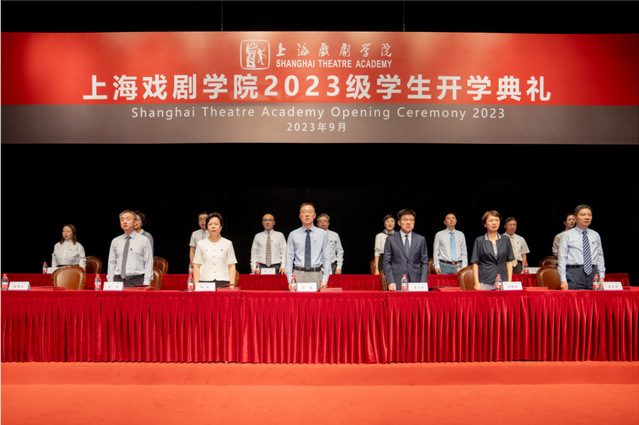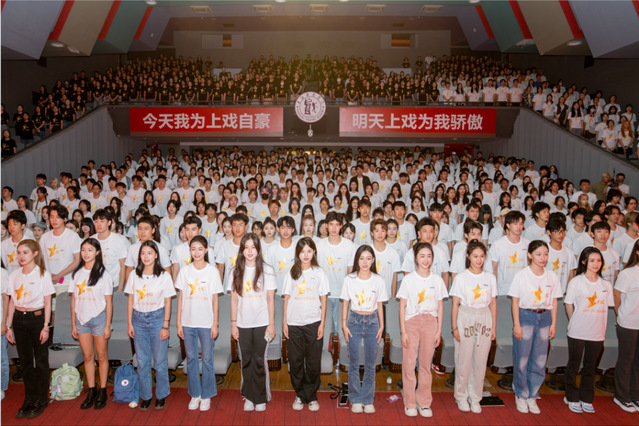 At 9 am, Pan Jiayu, a veteran teacher and a National Grade 2 stage designer who had worked in STA for 46 years, stepped onto the stage, ringing the bell for the new students to set sail at STA.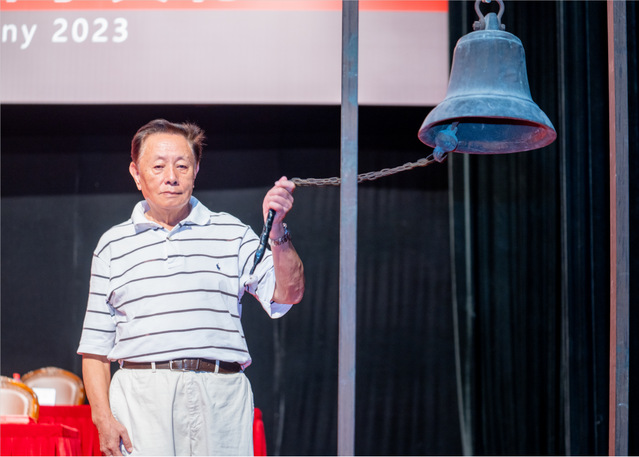 In the solemn national anthem, the Opening Ceremony 2023 officially began. Zhang Weiling, Deputy Party Secretary and Vice President of STA, presided over the ceremony.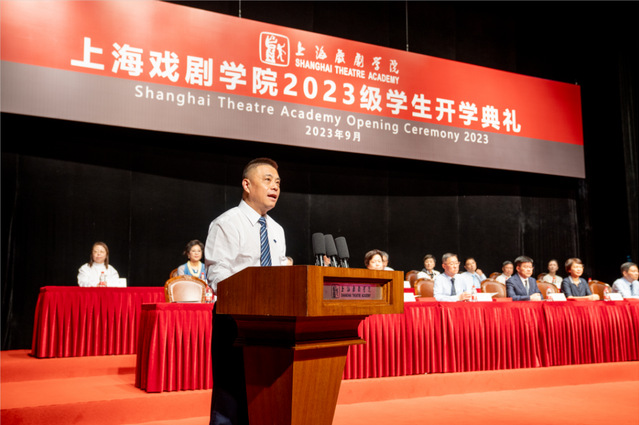 Representatives of newly enrolled students of 2023 from eight departments took the stage to speak. Professor Zhang Xiao'ou, a teacher from the Department of Directing, delivered a speech as a teacher representative. Liu Wei, an alumnus of 1980 of the Department of Acting, a famous film and television actor and the recipient of the title of "Honorary Artist" at the National Theatre of China, spoken and send his best wishes to new students in his capacity as an elder fellow student.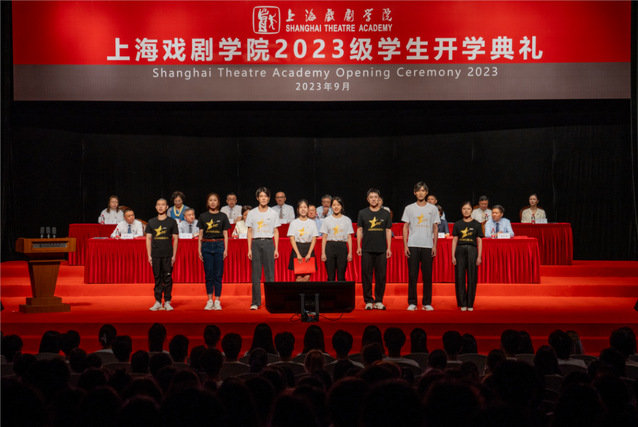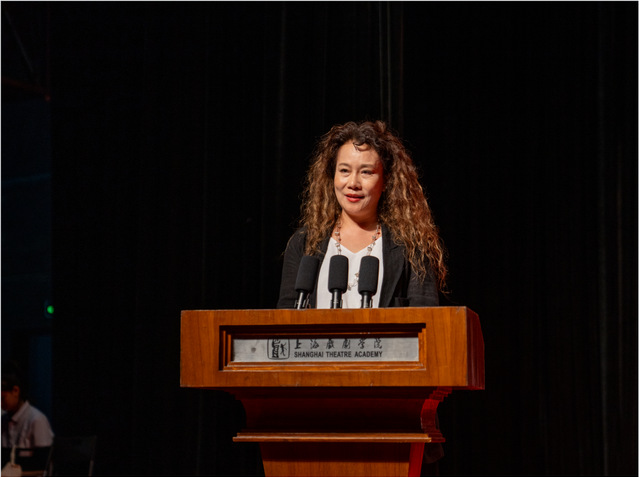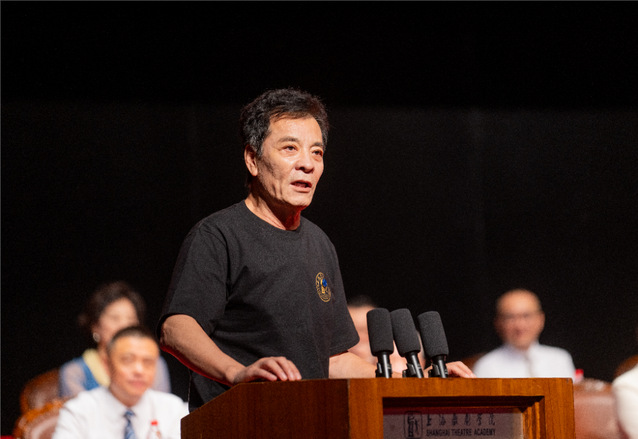 After the students of 2023 were enrolled, STA appointed a total of 30 teachers to serve as homeroom teachers for each new undergraduate class. Hu Min, Deputy Party Secretary of STA, read out the "Decision on Appointing Homeroom Teachers for New Undergraduate Students of 2023 at Shanghai Theatre Academy". The homeroom teachers for new students walked onto the stage to receive their appointment letters.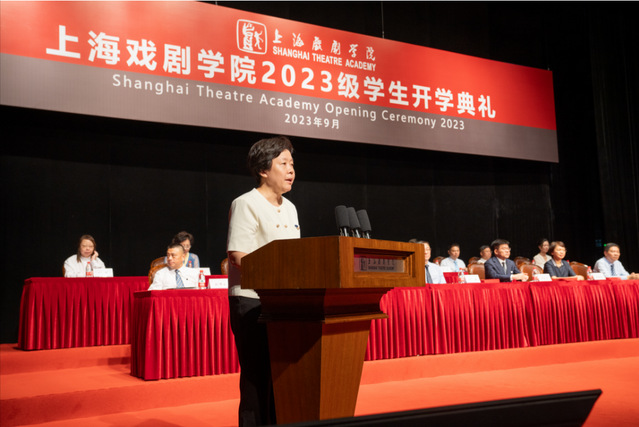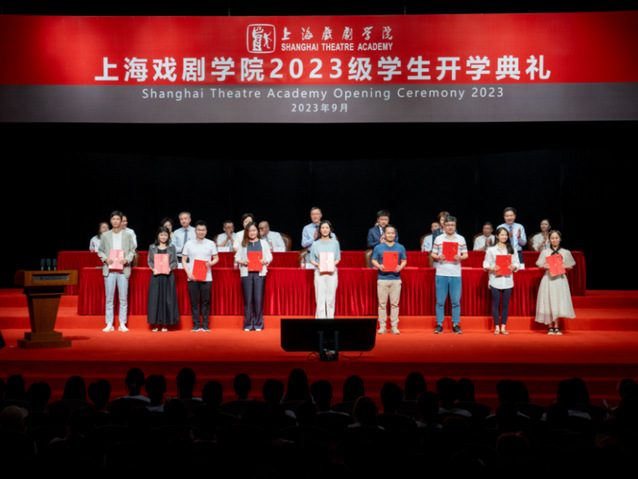 Huang Changyong, Deputy Party Secretary and President of STA, delivered a speech at the opening ceremony.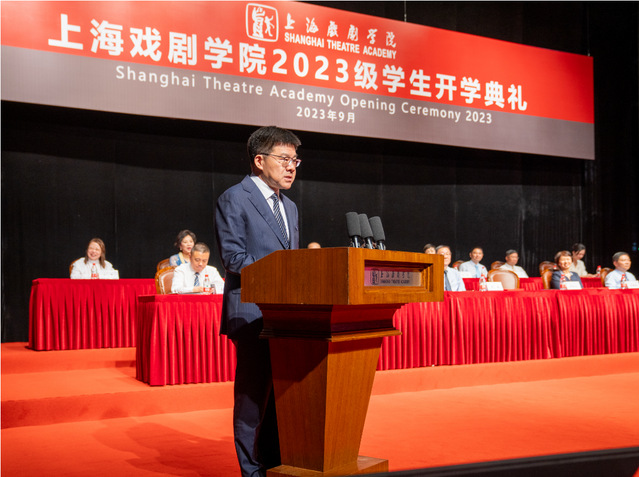 During the exciting school flag handover session, the representatives of current students walked onto the stage and handed the school flag of Shanghai Theatre Academy to Xie Wei, Party Secretary of STA. Xie Wei took over the school flag and solemnly passed it on to the representatives of new students of 2023.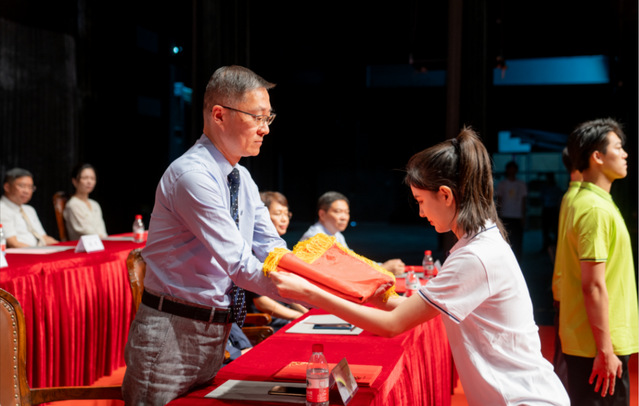 When the school flag was unfolded, all new students of 2023 faced the flag and loudly made the oath: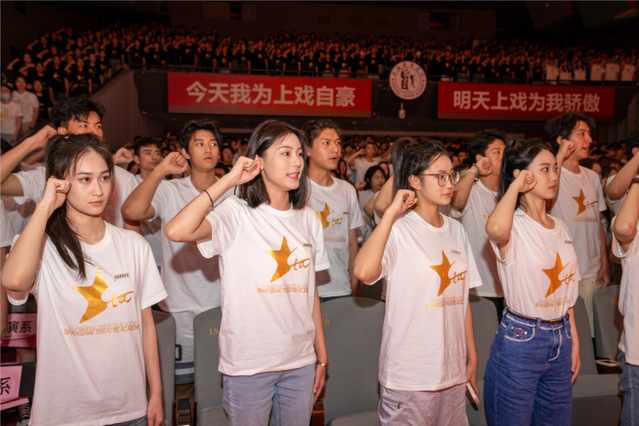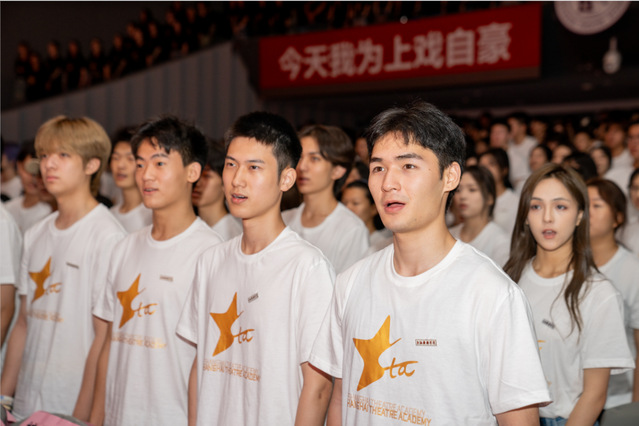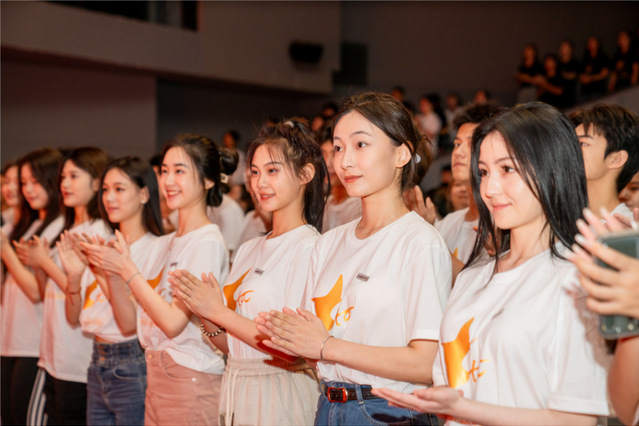 Today, I officially become a member of STA;
I will carry the spirit of STA with a lofty ideal;
Be patriotic, inspirational, and be a truth seeker with practical action;
Be down-to-earth and diligent, and strive for excellence;
Adhere to cultural confidence, and pursue perfection and excellent;
Aspire to become a new generation of the times responsible for national rejuvenation;
Today I am proud to be in STA, and
Tomorrow I will make STA proud of me.