May 2023 is the third "Civil Code Promotion Month". On the afternoon of 22 May 2013, our university held the "Civil Code on Campus" event in the conference room on the second floor of the Foxi Building. Professor Sun Bo from the Law Scholl of East China Normal University was invited to give a law popularization lecture. The lecture was presided over by Xu Yong, Director of the General Office of the Party Committee and Director of the Publicity Department of the Party Committee. Members of the No.1 Party Branch of Functional Offices, relevant teachers-in-charge from various functional offices and secondary colleges and departments, and some student representatives participated in the lecture.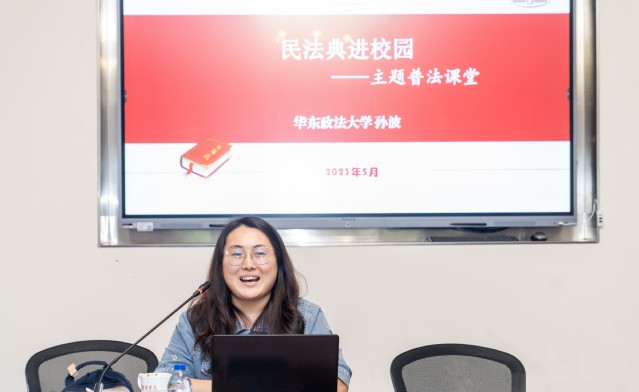 The speaker, Professor Sun Bo, is a mentor at the Legal Aid Centre of East China University of Political Science and Law, and a part-time lawyer for the Pan Entertainment section. In this "Civil Code on Campus - Law Popularization Class", she introduced the relevant knowledge and highlights of the Civil Code through explanations and analysis of specific cases and, in the context of the characteristics of art universities, focused on introducing relevant cases such as portrait rights disputes, injury accidents during events, copyright contracts, and dual contracts.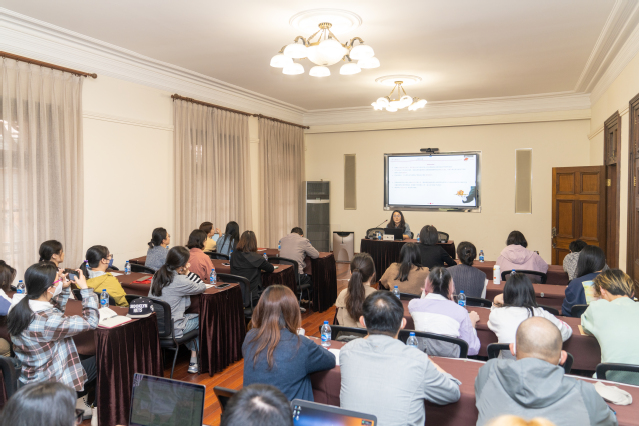 This lecture aimed to enhance the awareness and ability of teachers and students to find legal solutions in case of troubles and do things in accordance with the law, and to create a sound rule-by-law environment in which people respects, learns, abides by and uses the law. The attending teachers and students expressed that they had benefited a lot from the lecture and would further establish the legal concept, sort out the list of legal risks, and adhere to the bottom line of legal risks in related studies and work in the future.