Recently, the 13th "Shanghai University Student Debate Competition on International Humanitarian Issues" jointly organized by the Red Cross Society of China Shanghai Branch and the Shanghai Municipal Education Commission successfully concluded after more than one month of competition.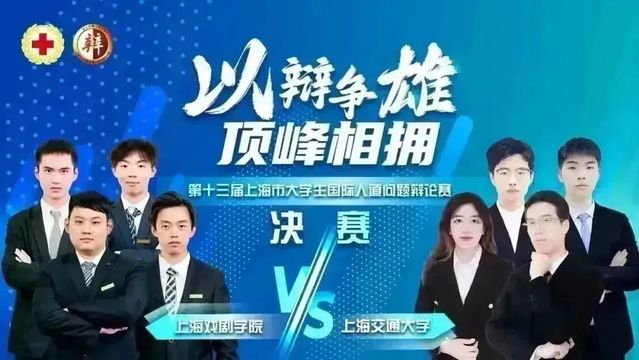 The representative team of Shanghai Theatre Academy performed excellently in the competition and won the championship. This was the second time that students of STA had won the championship after six years. From the STA team, Ji Yun won the Best Manner Award of the final, Li Jiacheng won the Best Eloquence Award of the final, and Ren Jiachen won the Outstanding Debater Award. And, STA won the Best Organization Award.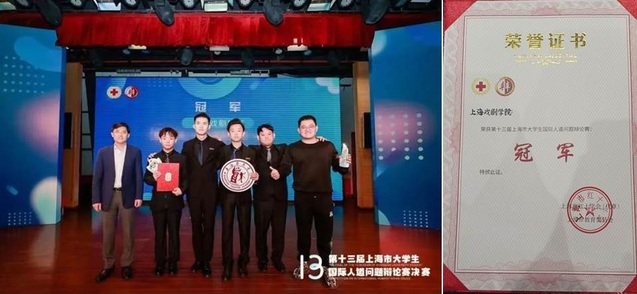 As one of the largest and most influential topic debate events in Shanghai, the "Shanghai University Student Debate Competition on International Humanitarian Issues" has received great attention and praise from the university debate community. A total of 48 universities participated in this year's competition. After a total of 54 matches in four rounds both online and offline, the Shanghai Theatre Academy Debate Team (pros) and the Shanghai Jiao Tong University Debate Team (cons) engaged in a final showdown. The topic for the final debate was: Does the Use of Explosive Weapons in Urban Warfare Comply to International Humanitarian Law.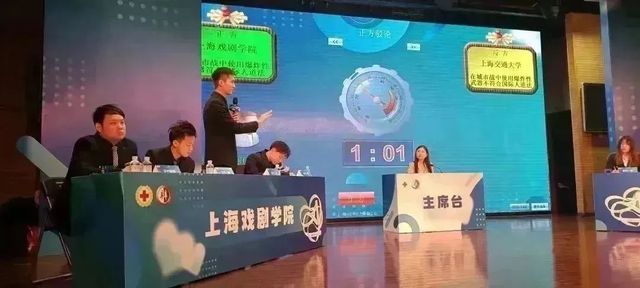 This competition also received strong support from the relevant functional offices, colleges and departments within STA, including the Red Cross Society, the Student Work Office, the Youth League Committee, the Logistics and Security Office, the College of Film, and the Department of Dramatic Literature.
Xie Wei, Party Secretary of the Shanghai Theatre Academy, expressed congratulations to the debate team immediately after the final and personally arranged a face-to-face discussion and exchange with the team.