On the evening of 29 April, the Gala Night of the main celebration of the International Dance Day 2023, which was jointly organized by the International Theatre Institute, the Shanghai Theatre Academy and the China Dancers Association, was held at New Theatre, Shanghai Theatre Academy Changlin Road Campus.
At the Gala Night, Mr Tobias Biancone, Director-General of the International Theatre Institute, presented the certificate to Ms Yang Liping, the International Dance Day 2023 Message Author.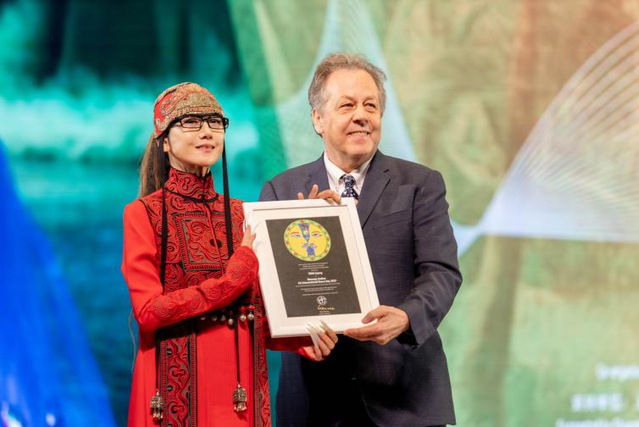 Ms Yang Liping said in the message that "Dancers and choreographers need to listen more attentively to the joys and sorrows of the world, using dance to complete the dialogue we have had with nature, and life which has lasted for thousands of years. Today, I will not only continue to share our dance culture with the world, but I also hope to invite all the dancers in the world who love dance and who would like to express their emotions through dance, to jointly dance for conveying our love and praise to heaven and earth".
Subsequently, 12 wonderful dance performances were presented by the artists, choreographers and young students from China Ethnic Song and Dance Ensemble, Beijing Dance Academy, Shanghai Theatre Academy, Beijing Xianwuren Dance Studio, Shanghai Song and Dance Troupe Company, Shanghai Opera House, MAU Dance Company and Busan National Metropolitan Dance Company (South Korea).

The theme of this year's International Dance Day main celebration was Dance · Future: Developing the Traditions and Expanding the Boundaries, with a program including roundtables, academic seminars, workshops, performances etc, of which the activities on 29 and 30 April were live streamed.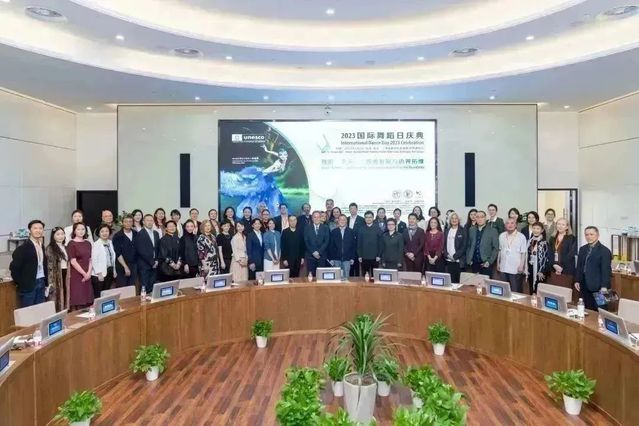 Mr Tobias Biancone, Director-General of the International Theatre Institute, and Mr Xie Wei, Party Secretary of the Shanghai Theatre Academy, delivered speeches at the opening ceremony.

The roundtables and academic seminars of this year's main celebration had prominent experts and scholars from China Dancers Association, Shanghai Theatre Academy, Beijing Dance Academy, Chinese National Academy of Arts, Minzu University of China, Northeast Normal University, Nanjing University of Arts, Zhejiang Conservatory of Music, Capital Normal University, Northwest University for Nationalities, South China Normal University, Shanghai Normal University, Hong Kong Academy of Performing Arts, Massachusetts Institute of Technology (USA), University of Roehampton (UK), Connecticut College (USA), Temple University (USA), City University of New York (USA) etc to share insights and ideas, so as to promote the construction and development of dance studies.

At the closing ceremony of the week-long International Dance Day 2023 Celebration and Academic Events, Mr Huang Doudou, Secretary of the Secretariat of the China Federation of Literary and Art Circles, and Professor Huang Changyong, Deputy Party Secretary and President of the Shanghai Theatre Academy, made speeches.

In duration of the IDD 2023 main celebration, Ms Yang Liping and other guests of honor also visited the laboratories and other facilities at the STA Changlin Road Campus