On 29 December 2022, Ms He Jie, the resident artist of STA and the chief host of the SMG Media Centre, gave her last expert workshop of this semester. Affected by the COVID pandemic, this workshop was carried out via the online platform of Tencent Meeting. The students of the hosting major at the College of Film attended a wonderful PT expert class online, which was presided over by Ms Fei Yong, head of the broadcasting and hosting arts major.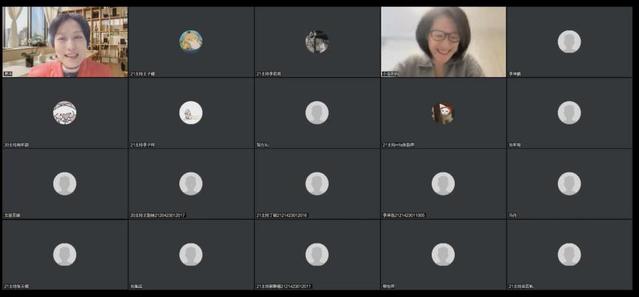 This workshop focused on the students' interview assignments. Ms He Jie analyzed and commented on the interview outline of each student one by one. The targeted interviewees of the 19 students were from all walks of life, covering a wide range of fields, including famous alumni of STA, famous directors and performing artists, as well as internationally famous sports stars, famous singers and disabled personnel with outstanding talent. Ms He taught the students in accordance with their aptitude. She analyzed in detail the different interview questions designed by each student on the basis of her rich practical experience, provided them with solutions, and addressed their confusion. Ms Fei Yong also made useful supplements with regard to the alumni of STA, leaders and artists that the students wanted to interview.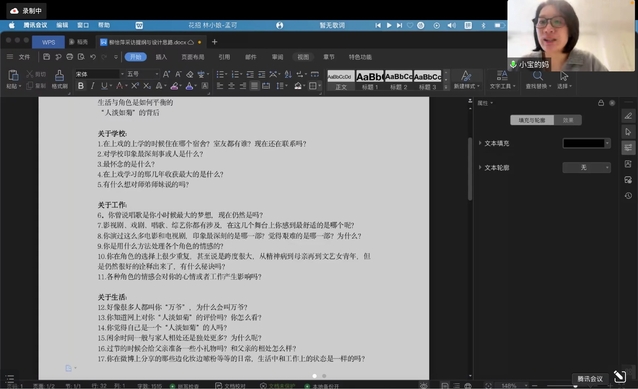 At the end of the class, Ms He and Ms Fei made a brief summary respectively, and extended their best wishes and expectations for the New Year to the students. They looked forward to working together with the students in the upcoming New Year to reach a higher level. Ms He Jie's last expert workshop in this semester concluded in a harmonious atmosphere, and all looked forward to meeting offline in the warm spring with blossoming flowers of the coming year.