Jing'an Park is the nearest park to the Huashan Road Campus of Shanghai Theatre Academy, and a cooperation project between STA and Jing'an District has brought the two sides even closer.

Recently, the plaque unveiling ceremony for the "University-Government Cooperation Base for Public Culture" jointly set by the Shanghai Theatre Academy and the Jing'an District People's Government was held in the Bajing Garden inside Jing'an Park.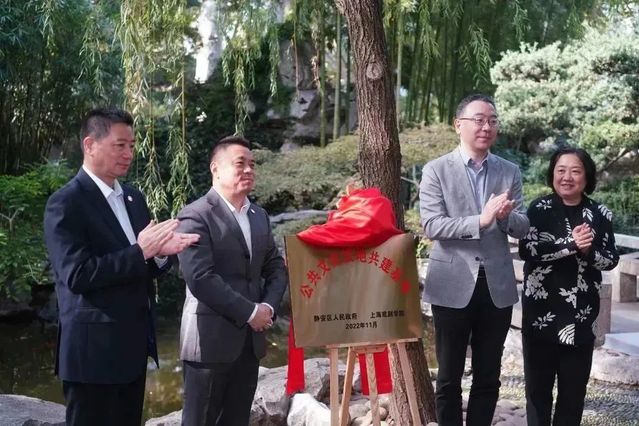 Zhang Weiling, Deputy Party Secretary and Vice President of the Shanghai Theatre Academy, together with Li Wei, Inspector of the CPC Shanghai Municipal Working Committee for Education and Health and Executive Vice Chairman of the Shanghai Education Trade Union, Zhou Haijian, Deputy Director-General of the Shanghai Municipal Landscaping and City Appearance Administrative Bureau, and Li Zhen, Deputy Mayor of Jing'an District, unveiled the plaque of the "University-Government Cooperation Base for Public Culture".
The establishment of this cooperation base aims to practice the concept of "people's city is built by people, people's city is for people", further enhance the soft power of urban culture, promote the organic integration of parks with such elements as culture, music, film and television, Chinese opera, new media and resources of red culture, and build a park city system that features the integration of "parks plus" and "plus parks".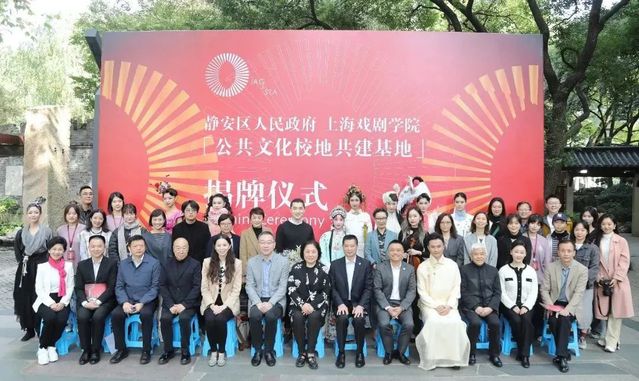 At the ceremony, Zhang Weiling, Li Wei and Zhou Haijian delivered speeches, expressing the hope that the cooperation base would further promote the construction of a high-quality public cultural service system, and make contributions to improving the level of people's cultural and artistic appreciation and promoting the construction of a culturally-strong socialist country. After the unveiling ceremony, the teachers and students of STA performed a wonderful show.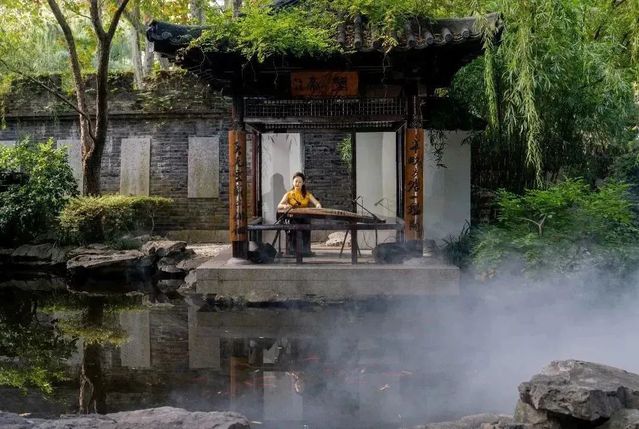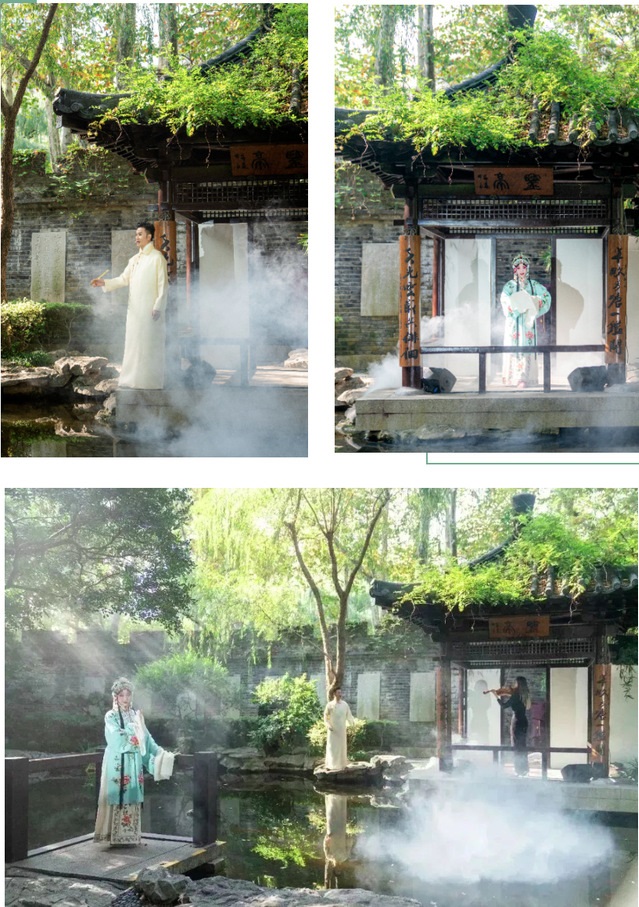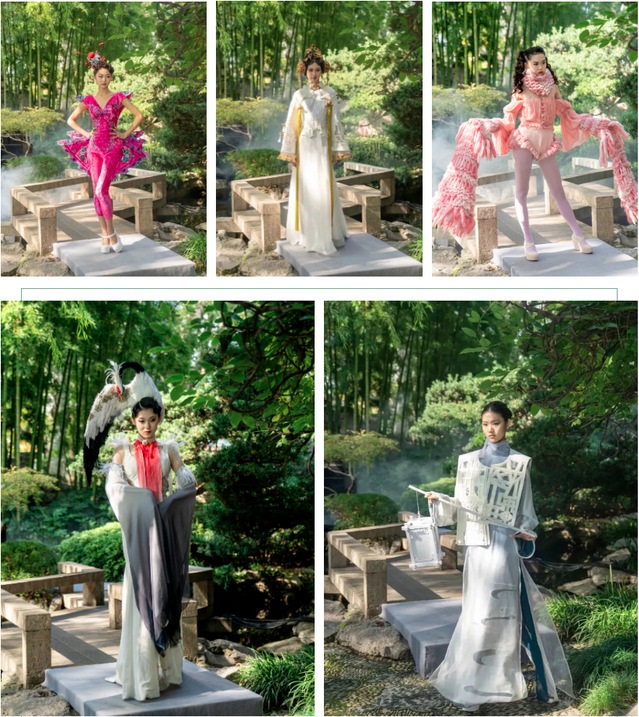 After the establishment of the cooperation base, a fantastic and beautiful Kunqu opera show and a rhythmic jazz show called "The Magnificent Style" will be performed in Jing'an Park, combining tradition with modernity, classic with fashion, China with the world, and humanity with nature.