In this unbearablly hot summer, the 11th Shanghai Summer School Chinese Opera Course & the Belt and Road Art Talent Cultural Training Program organized by the Shanghai Theatre Academy was still enthusiastically sought after.

The Shanghai Summer School Chinese Opera Course & the Belt and Road Art Talent cultural Training Program have been carried out for many years, leaving unforgettable and beautiful memories for friends from all over the world.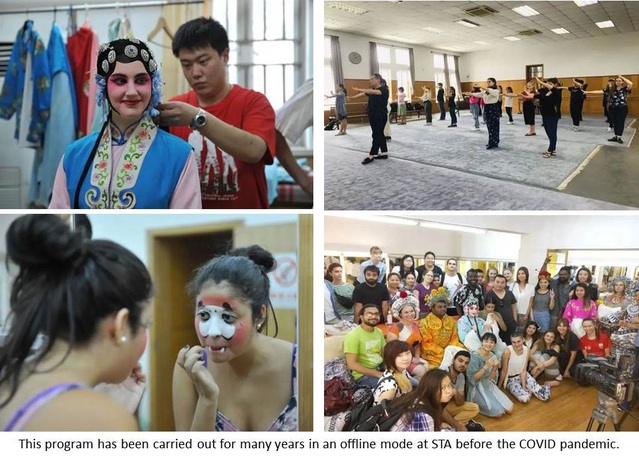 This summer, despite the impact of the COVID pandemic, more than 30 students from countries such as Russia, Brazil, Japan, Greece, Zimbabwe, Ireland, Vietnam, Congo, Fiji, Spain, Tonga, Pakistan, Bangladesh, Nigeria, Singapore, Kazakhstan and Mexico participated in the three-week online learning with great interest.
During the three weeks, by way of "recorded webcast & live webcast", the students observed the bilingual online course of Chinese opera offered by the Shanghai Theatre Academy. The course included such components as the appreciation of classical plays, the description of works by famous Peking Opera actors and the application of Chinese traditional opera in contemporary drama. At the same time, through the live webcast platform, teachers of Chinese Opera including Qin Hao, Yu Xiang, Mou Yuandi and Zhao Boyan provided elaborate guidance to the students. According to the requirements, the final report only required the students to choose one of the four practical performance projects, however, the students responded enthusiastically with many of them doing two or even three performances. And, the quality of the performances was very high, and the learning results were amazing.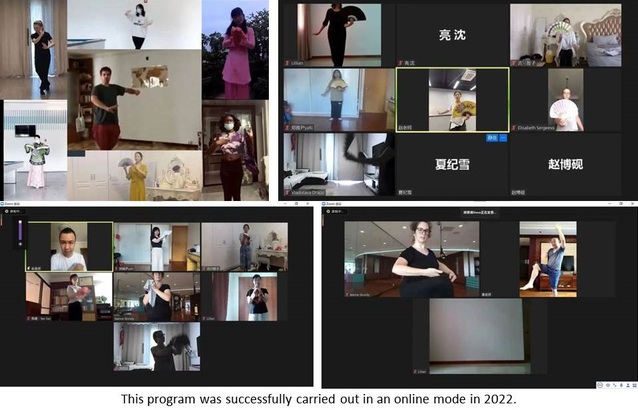 Although due to the COVID pandemic, the students from across the world with different cultural backgrounds could not get together in Shanghai, and could only experience, learn and display Chinese traditional performing arts online through the screen, it did not prevent them from applauding each other, cheering for themselves, and cheering for Chinese opera art. Through learning this course, the students expressed that they had a more direct, more concrete and deeper understanding of the broad and profound Chinese culture, and also felt the humanistic meaning of "adhering to one's own culture, appreciating other cultures, co-existence of different cultures, great harmony in the world". This was also the aim of this activity.