On 2 June, the farewell party for the Class of 2022 graduates of the Film College was warmly held via Tencent Meeting, with more than 100 teachers and students getting together online. Hu Min, deputy party secretary of the Shanghai Theater Academy, as well as leaders of the Film College including Li Zhenlin, Han Yongsheng, Dongjian and Wang Chunyun, attended the event. Head teachers of each class, representatives of postgraduate supervisors, student counselors, teaching secretaries and teachers participated in the farewell party "on the cloud".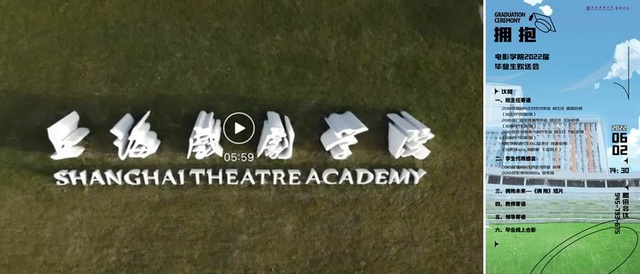 The farewell party started with the MV of the Shanghai Theatre Academy as the warm-up, which was followed by the promotional film of graduate productions, surprise blessings and portfolio display, all which depicted the characteristics and stories of the various majors. One after another, the head teachers and the head of the Postgraduate Program Office expressed their ardent expectations and best wishes for the graduates. A representative of graduates performed a farewell themed literary and artistic program to express the graduates' love for their alma mater and the reluctance to say farewell. A representative of undergraduate students and a representative of postgraduate students delivered the graduation speeches. In the teachers' messages session, many leaders and teachers took turns to send sincere and warm blessings to the graduates.

At the end of the farewell party, Hu Min, deputy party secretary of the Shanghai Theatre Academy, sent a message of three sentences to the Class of 2022 graduates of the Film College. First, be practical and ambitious, hoping that after leaving the university campus and entering the society, the graduates will continue to study with an open mind, and can still adhere to their dreams and make efforts in the process of being constantly shaped by the society. Second, not to forget the original aspiration, hoping that the graduates will not forget their original aspiration at the time of pursuing study at STA and the essence of artistic creation. Third, keep Mr Xiong Foxi's words "love the nation, love the country, distinguish right from wrong, and have sentiment" in mind, hoping that in the future, the graduates can inherit the genes and traditions of STA, and become a decent young person and a true artist who lives up to what they love.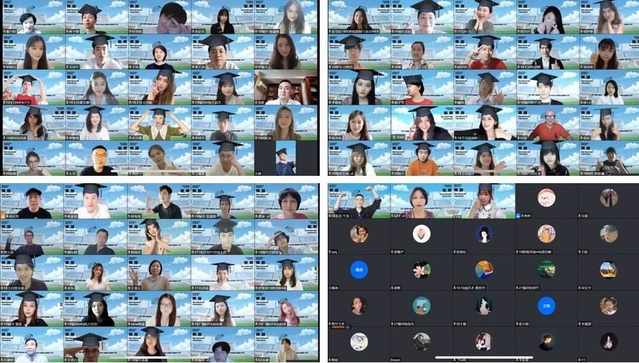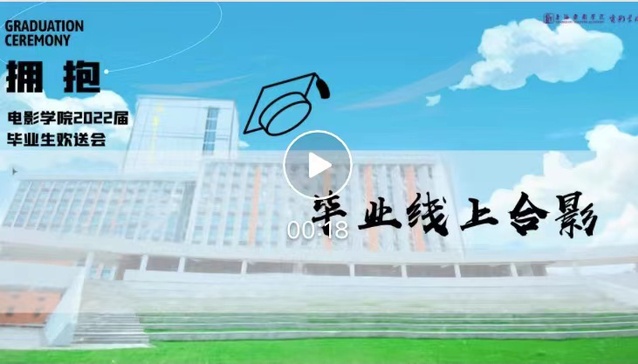 The farewell party also conducted a few rounds of online lucky draw. The prizes included such products as specially made suitcases of the Film College, as well as cultural and creative notebooks and color pens of STA etc.