On 2 May, the College of Film held the pioneer volunteers sharing meeting of the Changlin volunteer service team, inviting representatives of the first batch of pioneer volunteers who had made outstanding performance in the anti-pandemic volunteer work to share and exchange the stories and experiences of their volunteer work. They are party members, class committee members and key members of the student union. They shared a series of ordinary but touching stories in the anti-pandemic volunteer work from the aspects of supplies assurance service, mobile emergency service and news reporting and publicity.


At the sharing meeting, five pioneer volunteers, namely, Geng Jie, Lin Haizhang, Shi Yizhi, Wu Chenxi and Li Jiayuan elaborated on the basis of their respective work through five themes to show the dedication of youth and the youthful power.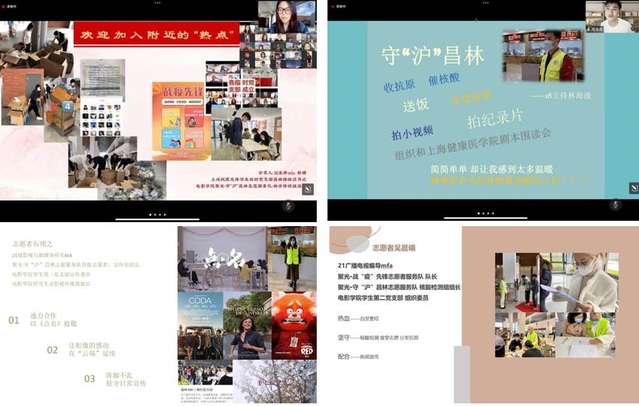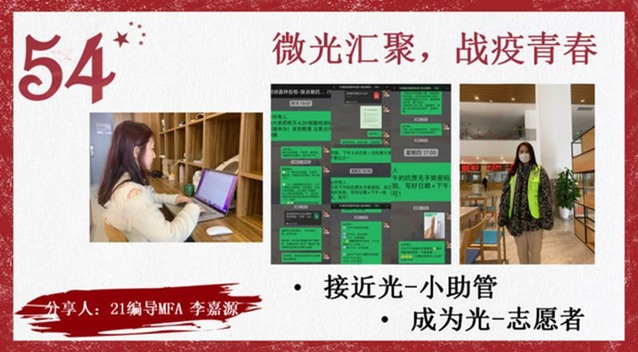 The pioneer volunteers are practicing what General Secretary Xi has taught us with practical actions: "When shouldering the important task of the times, young people should do more and say less, and make something in practical work." The beginning of summer is approaching, and the lockdown is continuing. However, it is comforting that the pandemic situation in Shanghai has shown an obvious trend of getting better. At this moment, we should work harder. As long as the confidence is there, the courage is there. As long as the hope is there, the victory is there.
On the occasion of the May 4th Youth Day, three volunteers, namely, Wu Chenxi, Geng Jie and Huang Shiyu were also invited to participate in the "The Centennial Light of the May 4th Movement – STA Young Volunteers Exchange and Sharing Meeting" organized by the special taskforce for pandemic prevention and control at the Changlin Road campus of Shanghai Theatre Academy, and shared their stories as volunteers.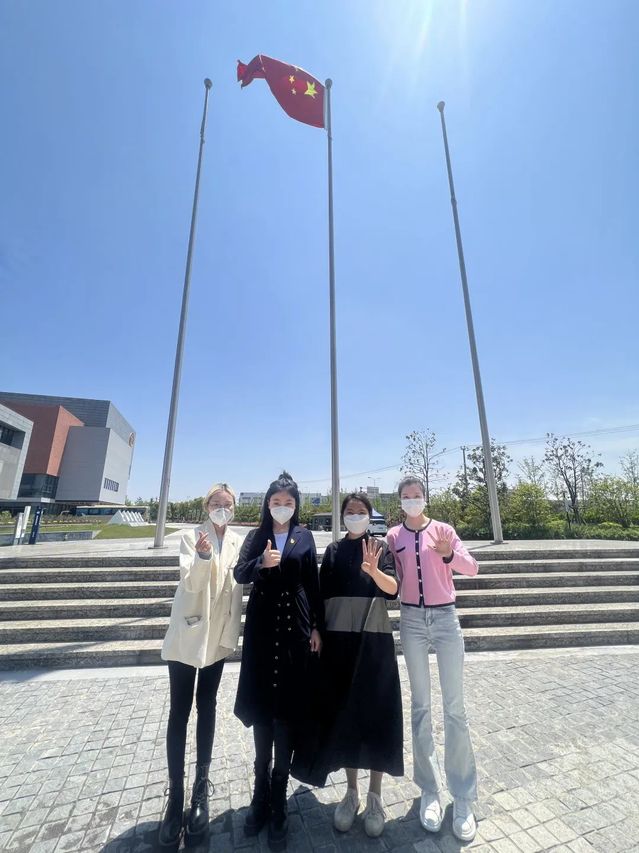 It is hoped that more volunteers will continue to share the ordinary but moving stories of fighting the pandemic, and will leave a good memory of looking to the light, following the light and becoming the light in the days of their youth.