From 5 to 6 November, the teaching seminar on the course "Seven Methods of Chinese and Foreign Playwrights Training" course was successfully held in Shanghai Theatre Academy's dramaturgy teaching bases in Songjiang District and Fengjing District. This teaching seminar specially invited many well-known experts and scholars to form the mentors group, which combined teaching with fun in the two-day research and study, and brought a remarkable "Spectacle Class" to the teachers and students of dramaturgy at the Shanghai Theatre Academy.

"Seven Methods of Chinese and Foreign Playwrights Training" is another innovation of Professor Lu Jun in the teaching curriculum after the Playwriting Workshop on Short Plays. This research and study activity was the practice of "Social Spectacle" training method, one of the seven training methods. This method was initiated by Lynn Nottage. It aims to stimulate the playwrights' inspiration through the social landscape. It is an important achievement of the exchange and cooperation between Shanghai Theatre Academy and Columbia University, USA.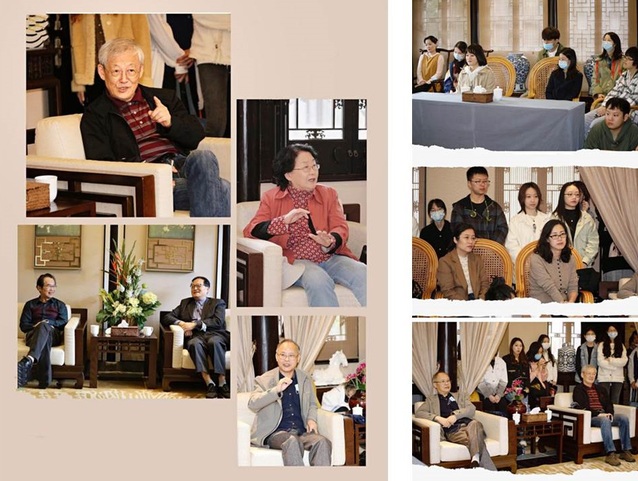 Professor Lu Jun has long been committed to the discipline construction, teaching reform and talent training of dramaturgy. On the basis of absorbing the rich background of teaching in playwriting for more than 70 years, combined with his rich theoretical attainment, teaching experience and experience creations in playwriting, he has continuously promoted the reform of dramaturgy curriculum, and has won 18 education and teaching awards at the municipal and national levels. In September this year, Professor Lu Jun was awarded the title of "National Advanced Individual in Teaching Materials Construction", and was the only award winner for teaching materials for theatre in the whole country.