On the morning of 2 November, "Dramatic Adaptation of Lu Xun's Novels", a lecture given by Professor Yang Yang, vice president of the Shanghai Theatre Academy (STA), was held successfully in the Duanjun Theatre. The lecture was organized by STA's Research Office, Department of Dramatic Literature and Graduate School, and co-organized by STA's Centre for Art Theory Studies. The lecture was presided over by Professor Zhi Yunbo, deputy director of the Research Office.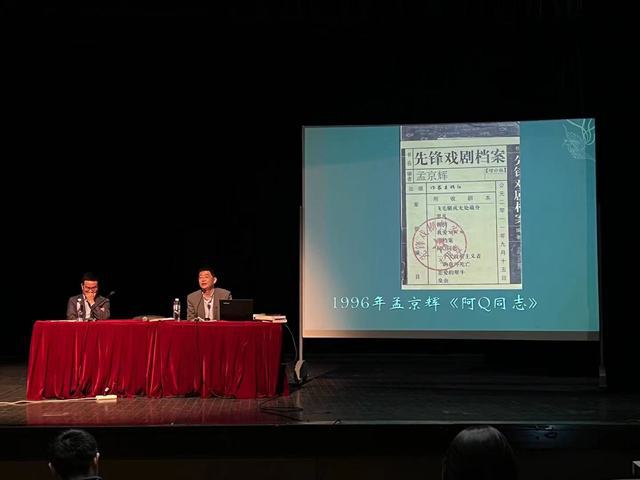 Professor Yang Yang is now vice president of the Shanghai Theater Academy, vice chairman of the Shanghai Writers' Association, and president of the China Association of Mao Dun Studies. He graduated from the Chinese Department of East China Normal University Chinese and studied under Mr Qian Gurong. He has long engaged in the studies of modern and contemporary Chinese literature, and used to be the editor-in-chief of the "Journal of East China Normal University (Philosophy and Social Sciences Edition)" and the judge for the 7th, 8th and 9th "Mao Dun Literature Award" as well as the 4th and 7th "Lu Xun Literature Award". Professor Yang was also selected into the New Century Talent Program of the Ministry of Education and the Harvard-Yenching Visiting Scholars Program 2005-2006. His main works include "Research on Mao Dun's Early Literary Thoughts and "The Commercial Publishing House: The Rise and Fall of Private Publishing Industry" etc. Professor Yang Yang has deep research on modern and contemporary Chinese literature and literary theory, and his lecture this time focused on the theme of "Dramatic Adaptation of Lu Xun's Novels" in which he gave a wonderful presentation in an in-depth but easy-to-understand way, which was oriented by three questions i.e. "how many dramas have been adapted from Lu Xun's novels", "how the adaption has been like" and "how should the adaptions be evaluated", and was in combination with the theoretical questions of literature and art and the exploration of aesthetic appreciation for contemporary drama.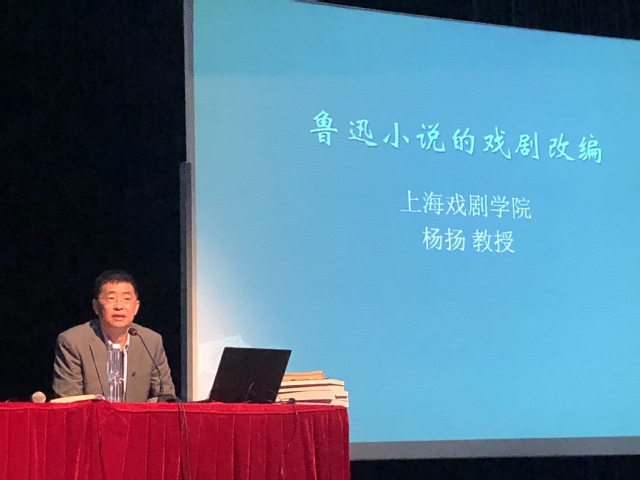 In the interactive session, students actively asked questions, and Professor Yang Yang answered them one by one, giving horizontal and vertical explanations from the academic and aesthetic perspectives. In this lecture, there were new contents and information in both topic selection and lecture content. Professor Yang Yang made special emphasis on the methods and means of finding new materials for postgraduate study in drama schools in particular, which has guiding significance in methodology. The lecture was well received by the audience.