China-CEEC UNIART, jointly initiated by The University of Novi Sad in Serbia and Communication University of China, held its first online plenary meeting and announced its establishment on 27 October at 9 am local time.
12 higher art education institutions and two social institutions from China and Central and Eastern European countries including Serbia, Bosnia and Herzegovina, Montenegro and Romania gathered together for the three-day conference. In addition to display and exchange on intercollegiate education, research and large-scale events, the conference also set up a professional forum entitled "Art and the Pandemic", inviting experts and scholars to discuss topics such as art education during the pandemic, and art and life during the pandemic etc.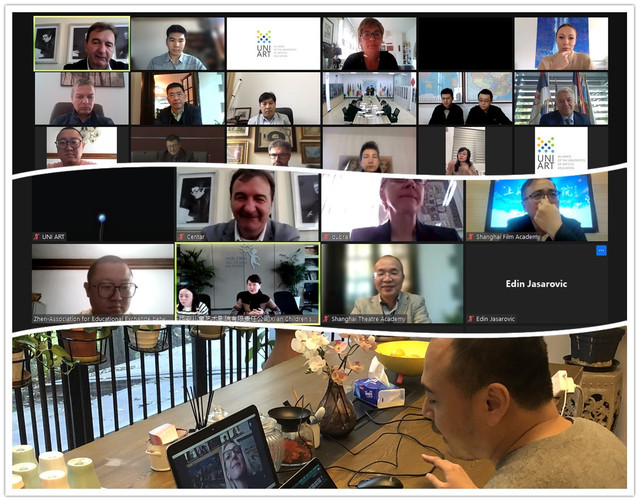 Yang Yang, vice president of Shanghai Theatre Academy (STA), Gong Baorong, director of STA's Center for International Theatre Studies, and Wang Yang, teacher of STA's Acting Department, participated in the program on 27, 28 and 29 October respectively. They briefed other participating members on Shanghai Theatre Academy's situation with regard to research, educational exchange and cooperation and holding major events, and shared with other member schools the experience of distance learning during the pandemic.
Dejan Madic, president of The University of Novi Sad in Serbia, said, "The establishment of the China-CEEC UNIART will build a bridge of exchange and cooperation between educational institutions in China and CEE countries, and will further promote the formation of a community of innovation and development in higher art education among the countries concerned."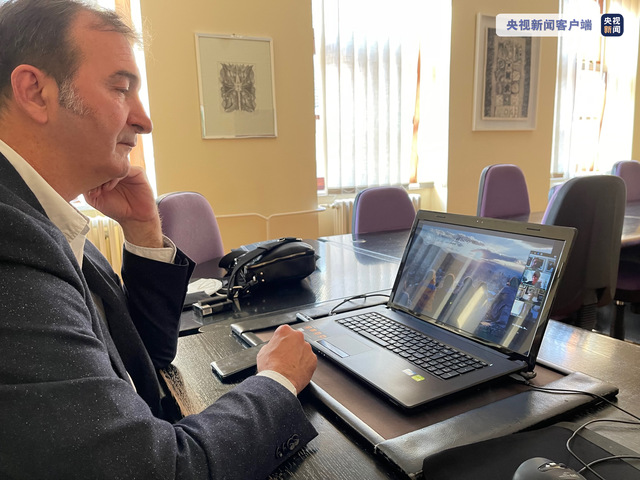 Under the framework of the China-CEEC Cooperation Mechanism, the China-CEEC UNIART is a legitimate international non-profit organization set up spontaneously by a number of universities in China and Central and Eastern European countries, which specializes in innovative exchange activities in the field of higher art education. It aims to strengthen cooperation in artistic innovation among the countries concerned under the China-CEEC Cooperation Mechanism, including inter-institutional exchange, talent training, research cooperation, cultural communication, policy research and social services.
Appendix: List of the First Batch of Members of China-CEEC UNIART
University of Novi Sad, Serbia
University of Sarajevo, Bosnia and Herzegovina
University of Banja Luka, Bosnia and Herzegovina
University of Montenegro
University of Timisoara, Romania
Communication University of China
Central Academy of Drama
Shanghai Theatre Academy
Southeast university
Shanghai university
Shandong Normal University
Hebei Academy of Fine Arts
Xi 'an Children's Art Theatre
China-Serbia Educational Exchange Association