On the morning of 28 September, the No. 2 party branch of functional offices went to the Liu Haisu Art Museum to observe the demo class of ideological and political education entitled "A Person Exists Because for Ideals – The Artistic Belief of Chen Junde, A Master of Shanghai Style Art". Qu Fengguo, vice dean of the Stage Design Department, was the speaker of this course.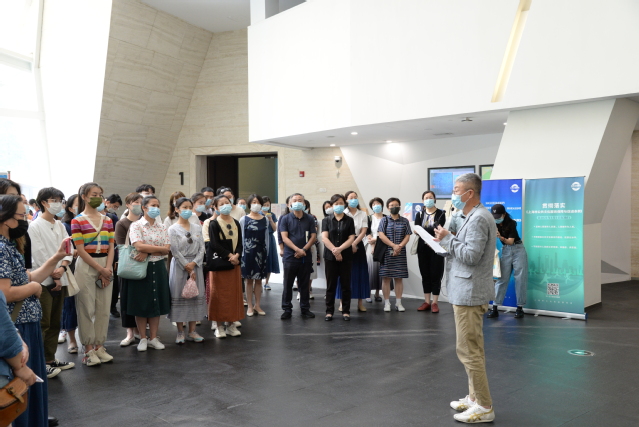 This demo class of ideological and political education was held at the site of the exhibition "The Art and Literature of Chen Junde, A Painter of Modernity". This exhibition comprehensively presented Chen Junde's creative course and artistic achievements. At the exhibition site, Qu Fengguo told us the historical background, spiritual connotation and stories behind the creation of his works displayed in the exhibition. The strong breath of life revealed by each work moved the audience.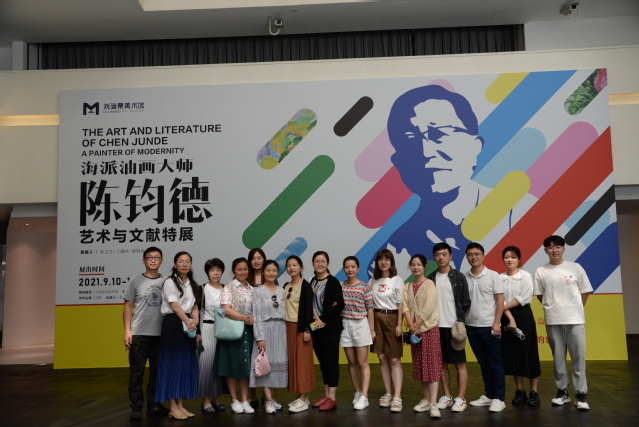 After observing and learning from the demo class, the members of party branch all agreed that it was an impressively touching course of ideological and political education. Chen Junde's attitude towards nature, art and teaching inspires us to be a person who loves life, works hard and sticks to the ideal. In the future work, the members of the party branch will conscientiously study and implement the "Implementation Guide of the Shanghai Theatre Academy on the Development of Curriculum-based Ideological and Political Education", uphold and carry forward the spirit of STAers, seek truth and refinement based on the job posts, thrive for perfection and excellence, jointly promote the work mechanism for curriculum-based ideological and political education, and implement the fundamental task of moral education with practical actions.