On the morning of 8 September 2021, the orientation session for new graduate students of Shanghai Theatre Academy was held in Duanjun Theater on Huashan Road campus. Liu Qing, Vice President of Shanghai Theatre Academy, attended the meeting. This meeting was presided over Shen Liang, Dean of the Graduate School and Director of the Academic Affairs Office.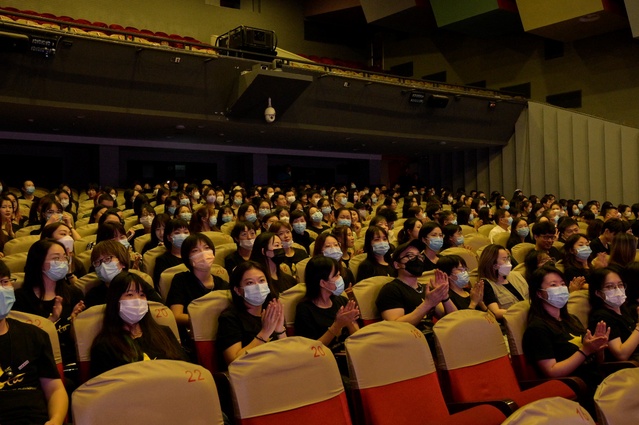 This year, the graduate enrollment of Shanghai Theater Academy reached an all-time high, including 265 master's students and 37 doctoral students, for a total of 302 graduate students. Shen Liang welcomed the new students to join the family of graduate students, and introduced the main agenda of the meeting.
From the Graduate School, the managers for master's programs, doctoral programs and practical teaching, and the counselors and other relevant persons-in-charge provided introductions to the new students concerning all aspects of their upcoming studies at Shanghai Theatre Academy. Shen Liang, Dean of the Graduate School, put forward specific expectations and requirements to the students.
Finally, Vice president Liu Qing made a concluding speech. The orientation session for new students ended in a relaxed and happy atmosphere. We wish all the Class of 2021 graduate students a successful study and a wonderful life in Shanghai Theatre Academy.