During the summer vacation of 2021, the Graduate School of Shanghai Theatre Academy (STA) organized for representatives of graduate students from various departments to carry out summer social practice activities in Tibet Autonomous Region. These activitieswere composed of three parts: lectures on specific topics, on-site teaching and filed visits to collect manifestations of local culture .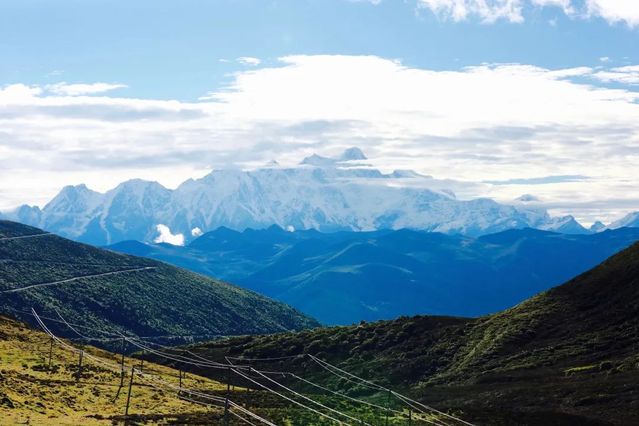 On 3 August, the Shanghai Theatre Academy and the Department of Culture of Tibet Autonomous Region signed an agreement on medium - and long-term strategic cooperation and onestablishing teaching practice base in Lhasa. The signing of this strategic cooperation agreement will further strengthen the sense of Chinese ethnic community, strengthen the measures taken to enhance ethnic unity, and effectively promote the contact, exchange and integration between higher education institutions and ethnic minority areas and between experts and scholars from other parts of Mainland China and Tibetan cultural and art circles.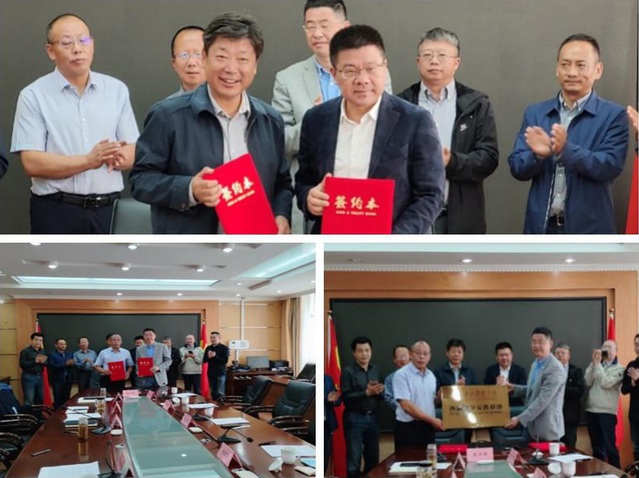 Subsequently, the summer practice group of STA spent a precious period ofstudy time in the Tibet Drama Troupe in Lhasa. The summer practice was honored to be able to invite many well-known experts and scholars from Tibet Autonomous Region to give lectures. The rich program of lectures enabledthe students to understand the history of Tibet and the current situation of artistic creation and performing artsin Tibet, and to also feel the unique charm and academic value of the epic "Gesar"and Tibetan opera art.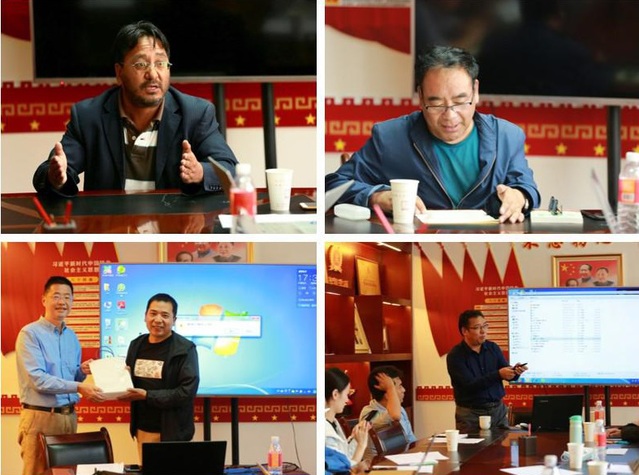 The STA summer practice group toTibet carried out art exchange activities with local folk art groups in Shigatse, and acquired a basic understanding of the status quo of dance, drama, Tibetan opera and other art forms in Shigatse and other regions. Then, the practice group visited the Shigatse Art Museum of Stone Carving and the Thang-ga Painting Academy, collected manifestations of local culture from the families of Shigatse farmers and got together with officials from Shanghai in aid of Tibet.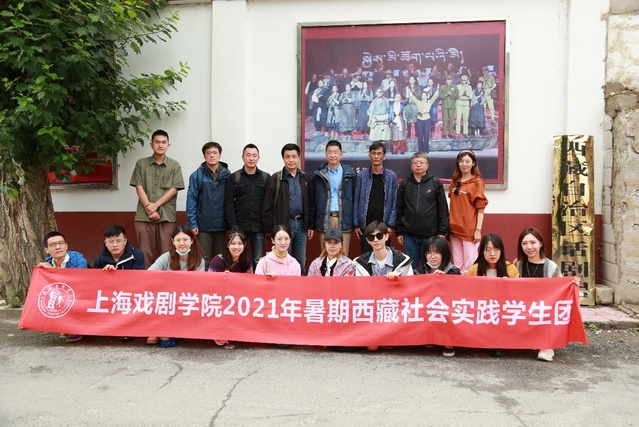 Through the study and practice on this trip, the students acquired further understanding of the Tibet Autonomous Region in terms of the achievements in reform and opening up, the current social and cultural status, and the local situation of artistic creation and art institutions, and also realized that since reform and opening up, encouraged and inspired by the policies of the Communist Party of China (CPC), under the guidance of the literary and artistic of the CPC and with the joint efforts of the literary and art workers in the Tibet autonomous region who have closely kept up the pace of the times, the literary and artist cause in Tibet have developed steadily and achieved excellent results. It is believed that the practical study this time will bring unforgettable gains and touching feelings for the students, and will be turned into a source of inspiration for academic research and professional practice.