On 15 June 2021, the acting and reading session of the original drama "Sound in the Sky" jointly produced by the p[arty branches of Shanghai Theatre Academy (STA)'s Department of Dramatic Literature department, Department of Stage Design art department and Department of Acting in conjunction with the Playwriting Studies Center in celebration of the 100th anniversary of the founding of the Communist Party of China was successfully staged in the New Space Theater. This acting and reading session was also a party day thematic activity for teachers who are party members in the three party branches. Hu Min, deputy party secretary, Zhang Weiling, deputy party secretary and vice president, Yang Yang, deputy president, and Zhang Jiachun, chief accountant of STA, as well as senior scholars and experts including Ye Changhai, Hu Xuehua and Sun Huizhu, were invited to attend.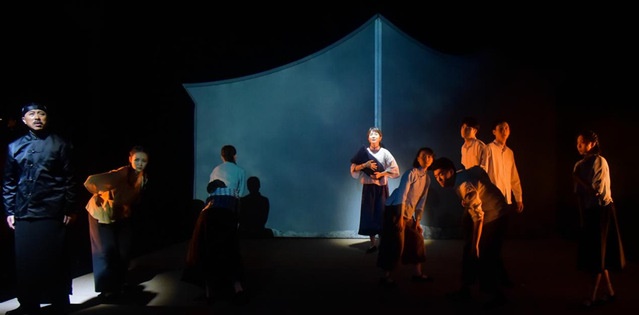 The original drama "Sound in the Sky" tells the story of Comrade Zhang Wentian, a loyal Marxist and outstanding proletarian revolutionist born in Pudong, Shanghai, from the age of 17 to 25. Although the eventwas called an acting and reading session, it skillfully used music, lighting, multimedia image and other means of expression to interpret the youthful story of a hundred years ago in the youthful way of modern theater.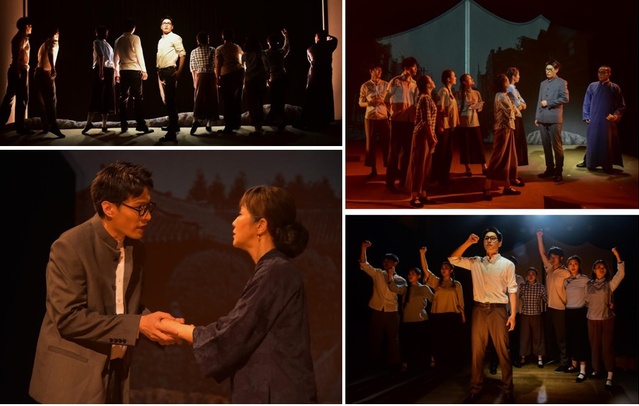 At the same time when they presented a wonderful acting and reading session, the teachers and students who participated in the creation were also filled with feelings and reflections. Everyone expressed that they should learn from Zhang Wentian, turn the moving heart into the power of striving, and strive to be a contemporary new youth with ideals and beliefs and with the responsibility of family and country.