On the afternoon of 15 June, as the official forum of Shanghai International Film Festival, the first summit dialogue on "professional chain development of international film education", was held in the Changlin Road Campus of Shanghai Theatre Academy. The forum was jointly organized by Shanghai International Film Festival and Shanghai Theatre Academy. It brought together well-known film and television scholars and experts from home and abroad to discuss the current situation and the future of International film and television education. The forum was presided over by Professor Shi Chuan of Shanghai Theatre Academy. Professor Li Zhenlin, Dean ofShanghai Theatre Academy College of Film, was one of the guest speakers.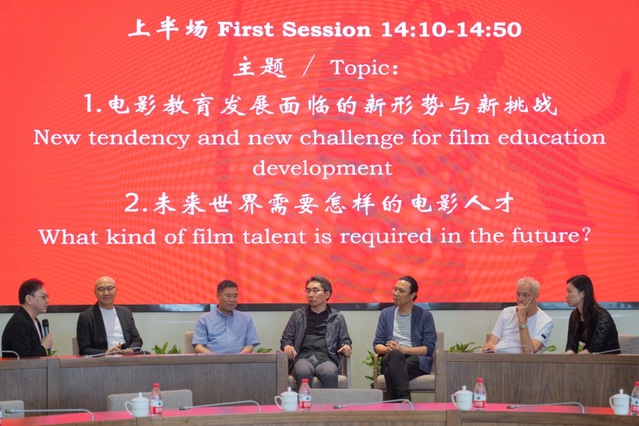 The experts and scholars at the meeting spoke freely and exchanged and talked with each other on various issues, including the training mechanism of film talents, the film and television talents training mode of art colleges and comprehensive colleges, the domestic film and television market, the connection and conflict between industry and professional film and television education, etc. The forum was divided into two sessions. The topic of the first session was "new tendency and new challenge for film education development", and the topic of the second session was "what kind of film talent is required in the future". The two dialogue sessionswere wonderful, which put forward many new methods and ideas for the development of film and television education at the present. During the Q&A session at the end, the guest speakers discussed with two students about the current situation of mass film production and that of hosts in the ear of intelligence, and all students present gained a lot from the discussion.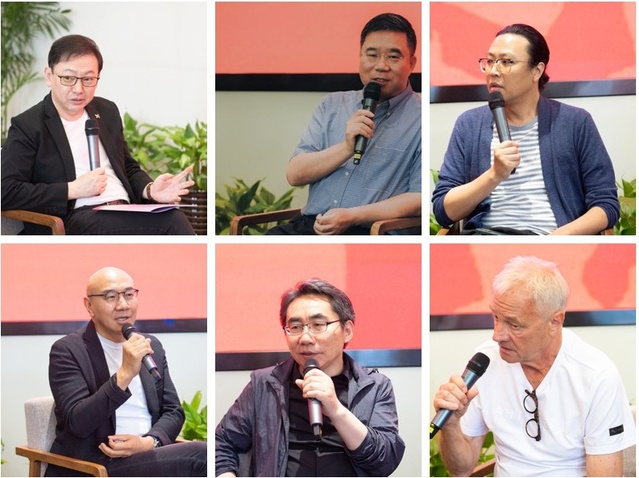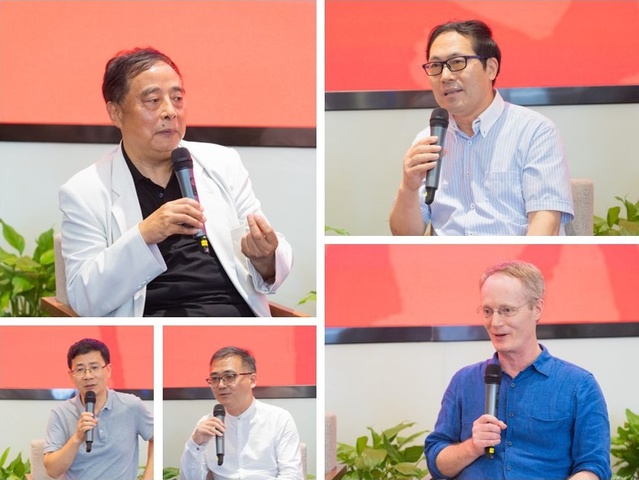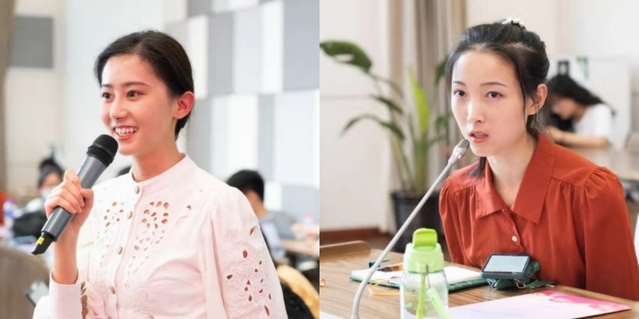 At this point, the forum came to an end. Professor Shi Chuan summarized the inspirationthat this forum had brought to the development of China's film education, and all the experts and scholars expressed their views on the development of film and television education and the film and television industry at home and abroad in the new era. In the future, Shanghai Theatre Academy will hold relevant forums together with Shanghai International Film Festival every year,aiming to make greater contributions to the development of China's film and television discipline and China's film and television industry.