The 10th Shanghai International Experimental Theatre Festival is co-hosted by the Shanghai Theatre Academy (STA) and International Theatre Institute, and supported by Jing'an District Bureau of Culture and Tourism, Shanghai, China. It will be held from November 21 to 27, 2020 as a part of STA's 75th anniversary celebration. Under the background of the global epidemic, this year's performances will keep promoting the theatre exchange and exploration, and bring audience the new trend of experimental theatre.

Shanghai International Experimental Theatre Festival is initiated by STA in 1998 as a branding event for international culture exchange. It aims to provide an opportunity fo r the theatre professionals and theatre audience in Shanghai and China to have a better understanding of new theater theories and productions home and abroad, by strengthening understanding and cooperation between theatre people in China and other countries. The event focuses on experimental theatres, emphasizing the intrinsic value of theatre art. The audiences of the event are mainly theatre professionals, young people and the well-educated. Through the various performances, they can expand their international perspective, improve academic exchanges, increase the aesthetic taste and refresh the diversity and prosperity for the modern urban culture.
By 2020, Shanghai International Experimental Theatre Festival has been held for nine times, with a regular interval of two or three years. Each time we invite about 10 productions from other countries (regions), and 3-4 productions from China, with altogether 40- 50 performances and over 10,000 audiences. During the festival an open academic symposium is held for the participants.
Shanghai International Experimental Theatre Festival not only satisfies Shanghai as an international metropolis for different styles and different forms of theatre productions, but also inspires the enthusiasm of theater professionals and enthusiasts to explore experimental theatre, and cultivates a relatively stable audience group.At the same time, the series of activities such as performances, symposiums, and workshops brought by professional theatre troupes at home and abroad have greatly enriched the professional learning of the theatre students, and become an artistic platform with unique value.
This year's Shanghai International Experimental Theatre Festivalbrings together 13 new productions from China, Greece, Serbia, Italy, the Republic of Northern Macedonia, Iran, Ukraine, the Republic of San Marino, Bangladesh, and the United Kingdom. Of which, two are produced by the Shanghai Theatre Academy. We hope through the festival, they will share with us their own ways of creating and understanding of the theatre.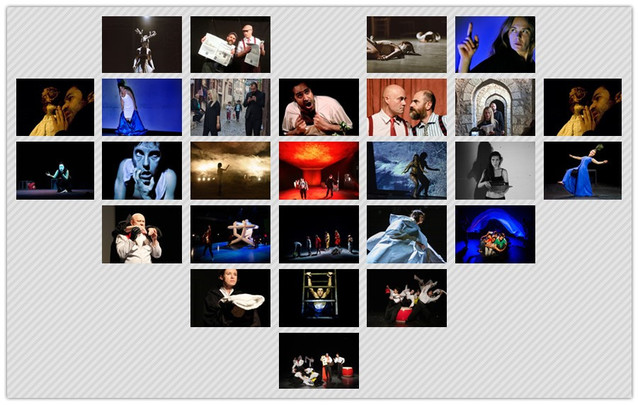 For non- STA teachers and students who are interested in watching the performances, please email us at stafestival@163.com for username and password to access the link below.
The link is only available from November 21 to 27, 2020.
If you have any feedback regarding the festival adn performances, please email us at SIETFfeedback@sta.edu.cn