3 June 2014
On 31 May, prior to the Chinese traditional Dragon Boat Festival, a group of over 30 teachers and students of the Shanghai Theatre Academy (STA) led by Hu Min, Vice Chairman of STA came to the Chengri Village in Laogang Town, Pudong New District, where they put on a stage show with a rich program of performances for the enjoyment of the villagers. This is the 7th consecutive year that STA has come to give performances in the Chengri Village with the sponsorship of the Aegon-Industrial Fund's Hand in Hand Cultural Program.
The stage show included a great variety of artistic forms ranging from Yueju Opera, puppet show to singing and dancing. There were also interactive question and answer sessions during the intervals of the show, which attracted the active and enthusiastic participation of the villages including not only children but also grandpas and grandmas. Their answers, which reflected the simple and sincere nature of the local people, gave rise to the warm applause of encouragement from the audiences. The site of the show was filled with the joyful atmosphere.
STA has a one-on-one arrangement with the Chengri Village under which STA will visit the underprivileged residents of the village and put on cultural performances on a regular basis every year. These activities are highly appraised by the residents of the village and have also received the commendations from the Organizational Department of the CPC Shanghai Municipal Committee. Going forward, STA will continue to work together with the Aegon-Industrial Fund's Hand in Hand Cultural Program and send the high art to the rural countryside and local communities, thereby linking the hearts of young students with the hearts of the local people and contributing a due share to building a harmonious new countryside.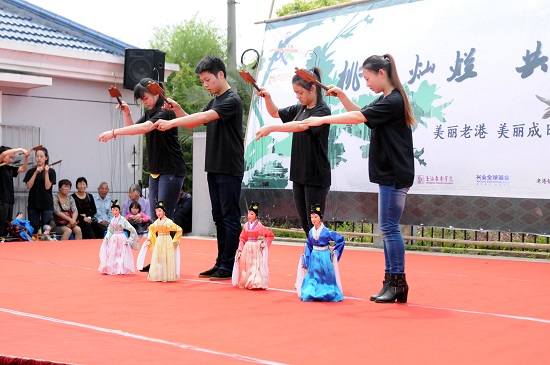 Puppet show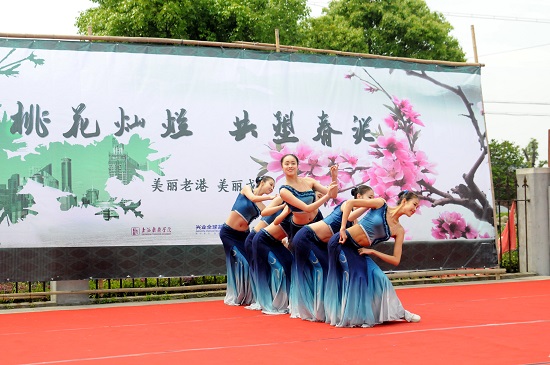 Dancing performance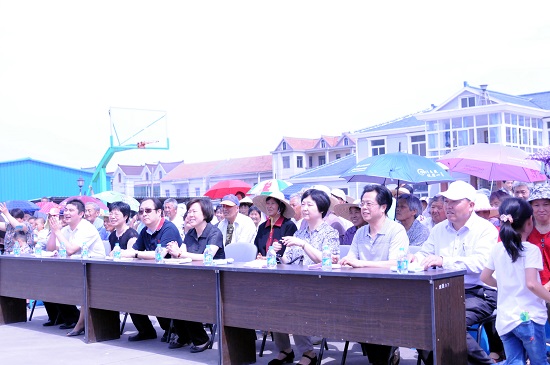 Site of STA community outreach performance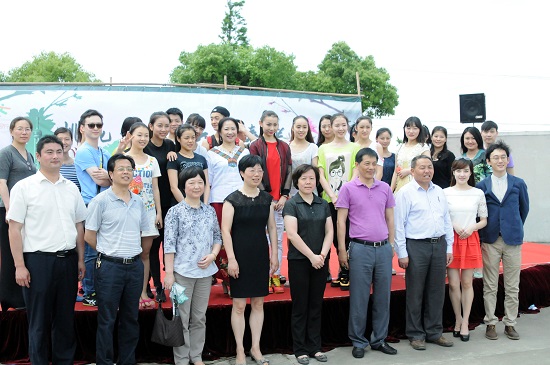 Group photo of performers and support personnel