20 May 2014
On the evening of 18 May, the graduation projects screenings of the 2014 graduating BA and MFA students of the directing and writing for broadcasting and television specialty of the Shanghai Theatre Academy (STA) were held successfully at STA's Duanjun Theatre. Members of the STA leadership present at the event included Lou Wei (Chairman), Han Sheng (President), Hu Min (Vice Chairman) and Huang Changyong (Vice President). Also present from STA's College of Film & TV Arts were Hu Xuehua (Dean), Zhan Xin (Party Secretary), Sha Yang (Deputy Party Secretary) and Song Huaiqiang (Director of TV Hosting). They all gave full recognition and spoke highly about the graduation projects for screening. The red carpet ceremony that evening was the best recognition and encouragement for the key members of the production team for each film.
The graduation projects for screening included:
 Feature film "Go to School" by Tang Rui, Gao Tiannan, Sun Mengjiao and Li Han from the BA program;
 Feature film "Scavenger" by Meng Yali, Jiao Yang and Yao Nan from the BA program ;
 Feature film "Amour on Suifen River" by Yao Yuchen, Liang Mengjun, Liu Chang and Yuan Zi from the BA program;
 Documentary film "Days with Panda" by Liu Dong from the MFA program;
 Experimental film "That minute" by Chen Bo from the MFA program;
 Documentary film "Floating in Shanghai" by He Shu from the MFA program.

After the film screenings, the STA leaders and teachers including Han Sheng, Hu Xuehua and Zhan Xin went onto the stage to share their views and comments about the films with the students. These films were completed with the tireless efforts of the students concerned over an extended period of time and with the meticulous guidance of the teachers. For the students, these films were a good summary of their studies so far and, more importantly, a new start of their artistic pursuit in the future.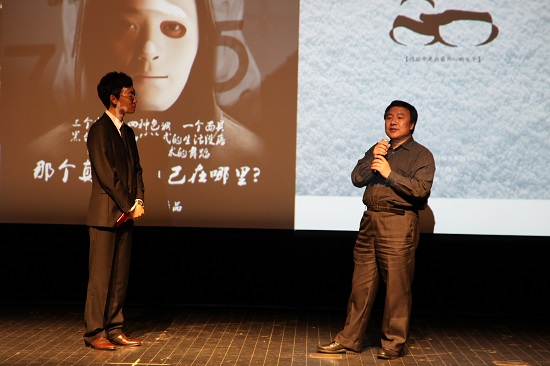 Photo: Han Sheng, President of STA, gives comments about graduation projects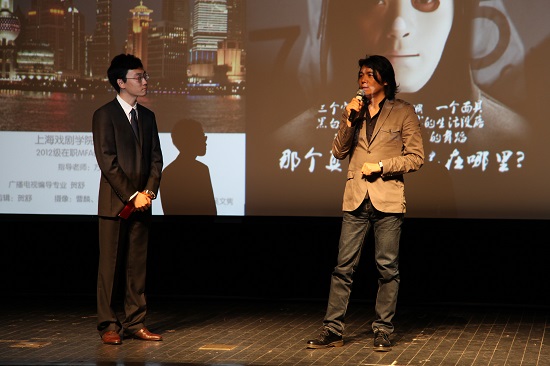 Photo: Hu Xuehua, Dean of STA College of Film & TV Arts, gives comments about graduation projects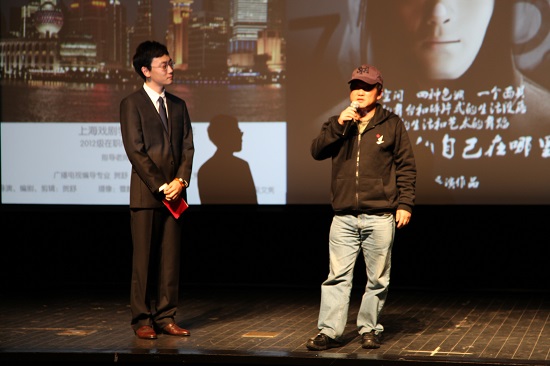 Photo: Zhan Xin, Party Secretary of STA College of Film & TV Arts, gives comments about graduation projects

Photo: Production teams make director's statement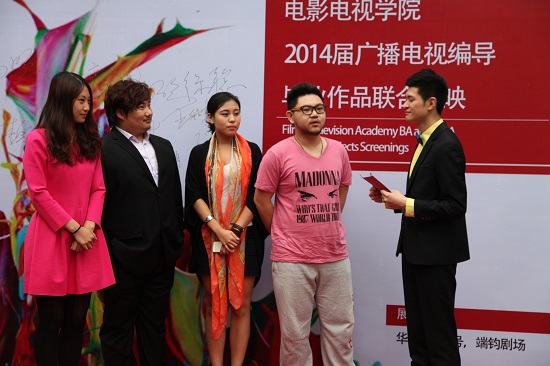 Photo: Production teams are interviewed by reporter