The Media Conference of Musical Modern Theatre To the North of Suzhouhe River was held in New Space Theatre in STA on the morning of 26th September. Lou Wei, the Party Committee Secretary, Liu Wenguo, art director of Shanghai International Art Festival, Jewish American director Lee. Breuer, Performance Professor Sun Huizhu from our academy, and some journalists from famous media in Shanghai attended the conference. The conference was held by the director of the Media Department Zhang Shengquan.
To the North of Suzhouhe River, to be staged from 17 Oct. to 22. Oct, 2013, will be the first original musical modern theatre which depicts the special relationship among the Jewish refugees, local people in Shanghai and Japanese Army in World War II. The theatre is the Casablanca of Shanghai Version, and it's about the difficult choice of the humanity. In 1943, a Jewish father and daughter ran a small coffee bar "Small Vienna" in Hongkou District where gathered Jewish refugees, businessmen, Japanese officials admiring cuisine and beauty, and secret Party members who came for medicine for the soldiers against Japanese. Lingmu seemed to be a gentleman, but he was closely courting Xianna. Xianna dared not refuse him, but she actually fell for Songyao. She had to choose: following her own heart or saving her father by sacrificing herself. Songyao had feelings, but he shouldered important responsibility. He also got his county men and Comrade Xiaoying....All the stories are revealed in To the North of Suzhouhe River, with the background music of Chinese folk songs, Jewish folk songs, and Hollywood music.
The writer, Professor Sun Huizhu, is the former deputy president of STA, the supervisor for doctoral candidates. From his earlier play called Chinese Dream to recent queuing in line, his works can always receive strong response from society. Lee Bleuer who will direct the whole play is a well-known Jewish American director. He won 14 Off-Broadway OBIE plays awards and several nominations of Tony Awards. He has much experience in international performance, and his musical play The Gospel at Colonus and Doll House won numerous awards, and the cruise performances reached all five continents. He was moved by To the North of Suzhouhe River for its twisting slot, cross-cultural humanity comfort and significant meaning historically. Invited by STA, Director Lee brought his most excellent creation team to come to Asia personally for the first time for this stage masterpiece.
In order to have a visual and vocal effect equal to a world-wide cruise, crew of this play consist of all experts: the light designer is Professor Yi Tianfu, the light designer for Turandot, and APEC Shanghai performance and musical show; Professor Xu Jiahua, in charge of the costume and make-up, was the director of make-up for opening ceremony of 2008 Beijing Olympics; Shi Hao, the dancing director, was one of the dancing designers for the opening and closing ceremony of 2010 Guangzhou Asian Sports meeting; famous contemporary American composer Eve Beglarian will compose for all original music in this play.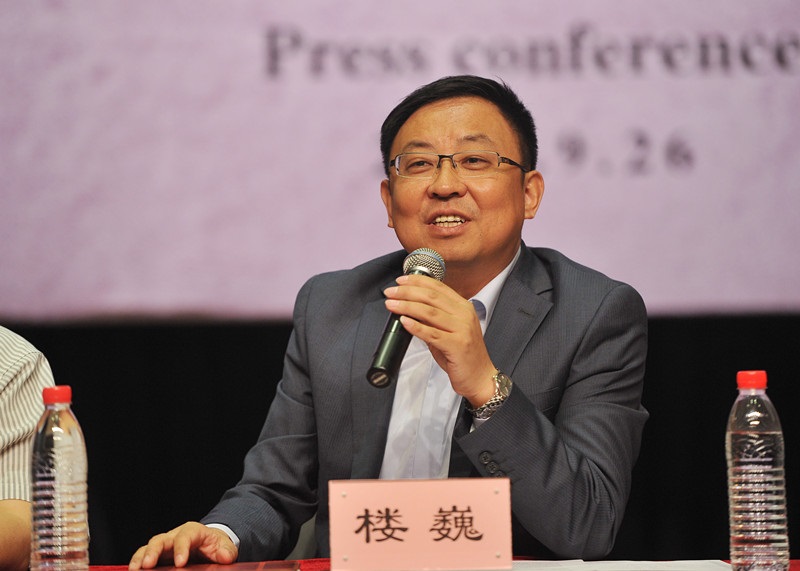 Chairman of STA Lou Wei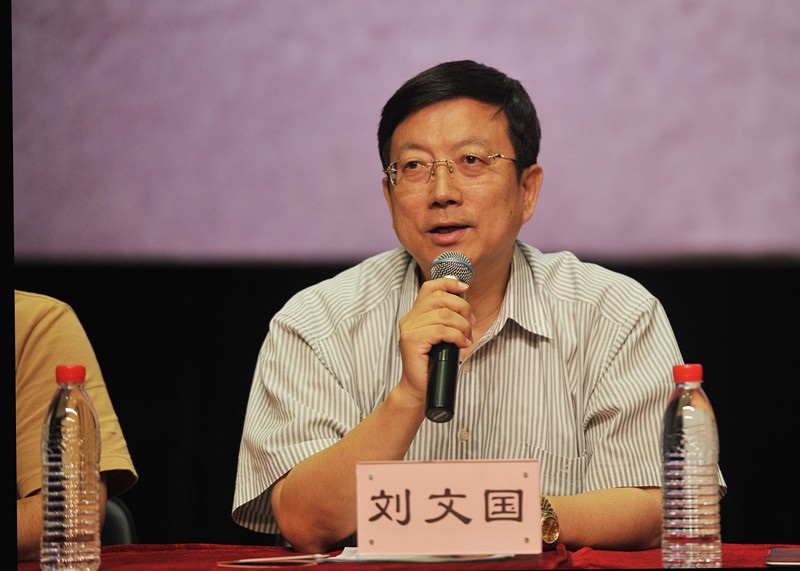 Director of Shanghai International Arts Festival Liu Wenguo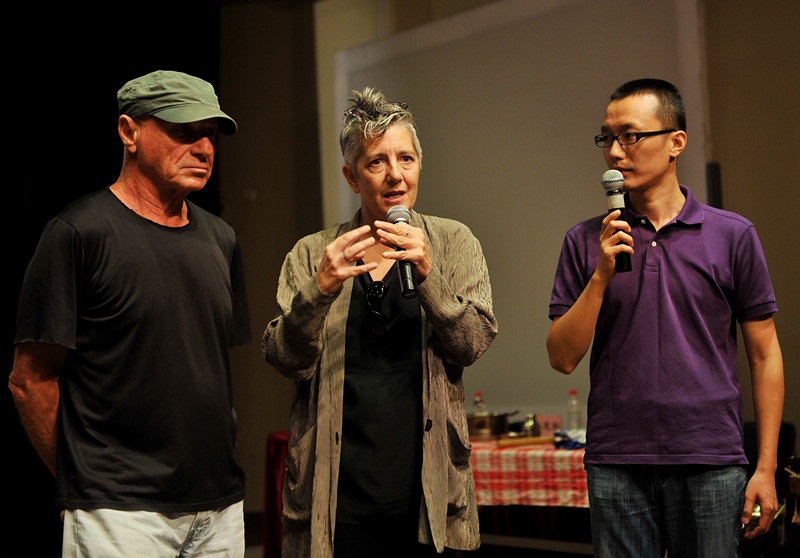 Dialogue between the creative team the media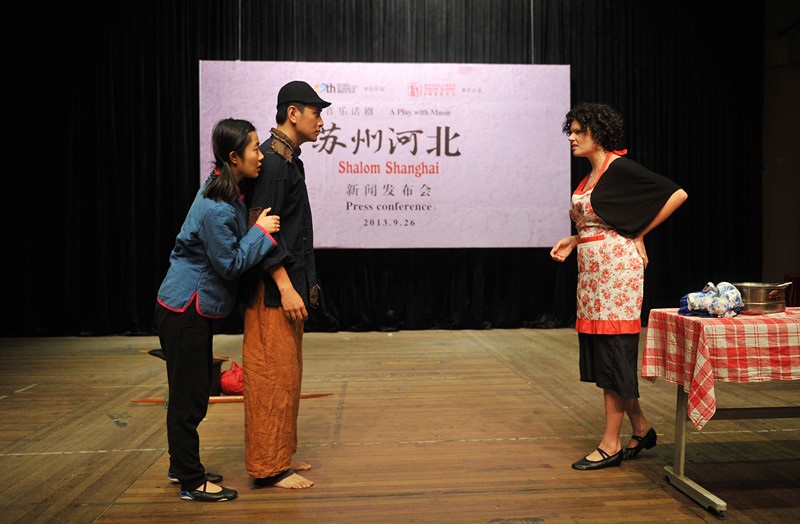 Rehearsal photo